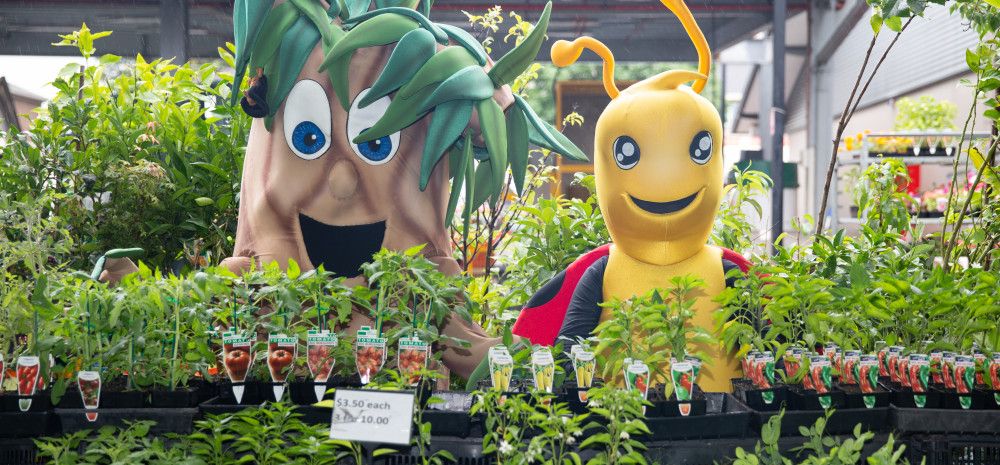 The Greater Dandenong Sustainability Festival returns this year to the iconic Dandenong Market.
On Sunday 26 February the Market's outdoor terrace will transform into a sustainability haven jam-packed with exciting environmentally friendly activities.
The festival will be split into zones including the Garden Kids Eco Zone, Waste Way, Transport Town, Power Place and the Talk Tent. Within these zones you will find:
help accessing the State Government's $250 Power Saving Bonus, which is money to help you save on your energy bills
energy saving advice for both renters and homeowners
free veggie and herb seedlings and advice on how to plant and look after them in places from big backyards to small apartments
free kombucha from our festival supporters and local business Remedy
everything you need to know about the single use plastic ban, reducing food waste and recycling
inspiring talks from local climate activists who are working to make our city greener.
Children will be able to get earthy with nature play, get crafty with recycled materials and meet our favourite sustainability crusaders Harry Habitat and Lily Litter.
For those who need some space away from the festival, 39 Clow Street (next door to the Market) will be open as a quiet space. Come in, take a seat and watch environmental films for as long as you need.
We are encouraging everyone to bring their own reusable drink bottle to the event as well as any unused second-hand clothes for donation to a clothing collection. Save clothes from going to landfill and help them find a new home with people in need. You will also receive a free Boomerang Bag in exchange for your donation.
As part of the National Sustainable Living Festival 2023, the Sustainability Festival will be held at Dandenong Market on Sunday 26 February, from 10am–3pm.