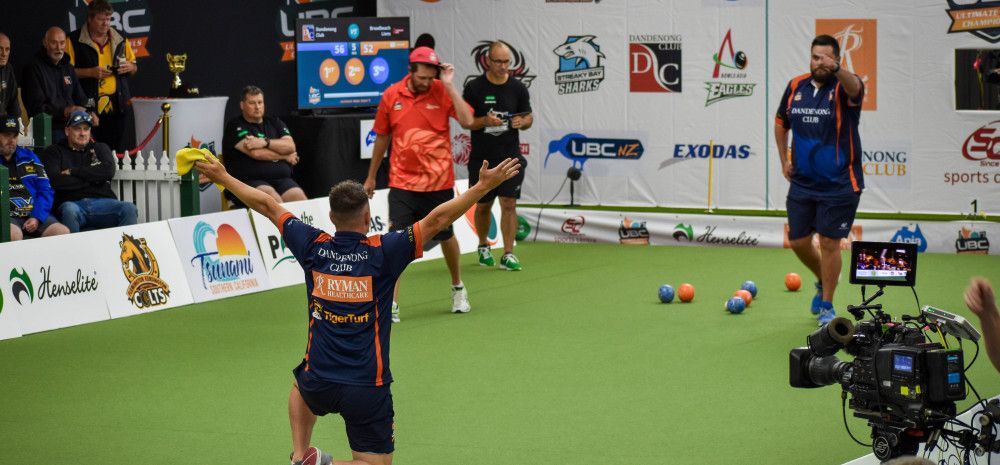 Dandenong Club played host to a unique tripleheader bowls competition in April with a prize pool of a record $500,000. It was a welcome return of the Ultimate Bowls Championship (UBC), last played in December 2019.
In 2021 Dandenong Club was chosen by Bowls Australia to host its national championships. Winning the rights to an ongoing bi-annual agreement to host the UBC event was another feather in the Club's cap. Dandenong Club is recognised as a World Class bowls venue, capable of running major events on a green considered equal to anything else in Australia.
The Club's roof and surrounds provide a guarantee against weather interruptions. The catering, transportation capabilities and overall event management skills prove a winner for promoters, players and spectators alike. This time international teams from the USA, New Zealand, Canada, Ireland, England and Scotland joined the best from all around Australia at Dandenong Club. The winner of event one was Geelong Clippers.
Dandenong Club team is represented by Irish International Gary Kelly, who now lives in Australia, Barrie Lester and Commonwealth Games Gold Medalist Wayne Turley OAM.
Dandenong Club runs extensive bowls programs all year round. For more information on when to play, visit dandenongclub.com.au