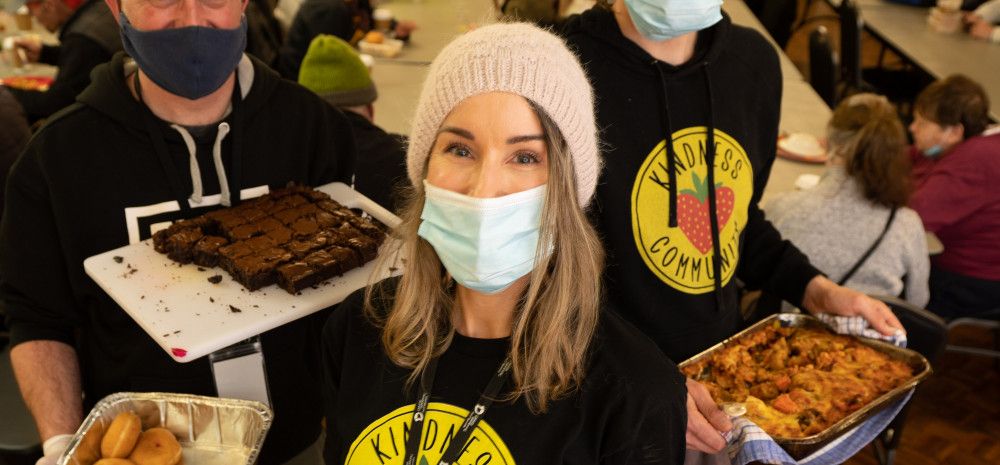 A COVID kick start
Mr Clark says it was during lockdown four in May 2021 when the Park began selling take-away meals to keep its onsite chef engaged that they identified a need to reallocate leftover food.
"We approached the Council, which gave us the name of some suitable organisations, and that's how we connected with Danielle Ashley from the Kindness Community.
"The first week we had 30 meals to donate, and Danielle asked if they could heat them up in our kitchen. At the time, Kindness Community was serving meals in the park under shelter, so I helped to organise a council building nearby to relaunch the meal centre indoors," Mr Clark explains.
Melbourne Cable Park now has incorporated the initiative into its online sales so when customers purchase tickets to the aqua fun park, they can also purchase a $5 hot meal for a disadvantaged person or contribute financially to the Kindness Community.
Greater Dandenong businesses showing heart
Danielle Ashley grew up in Dandenong and is the founder of Kindness Community, which began in March 2020 to assist with the issue of food security. "Through Ian's and our own contacts, we receive support from many amazing local businesses," Ms Ashley says, whose background is in natural health.
"Fruitastic kindly provides fruits and vegetables; Lé Coffee Chick sources donations from their coffee van route; Clover Fresh provides sandwiches and wraps; and Hansa Butchery and Smallgoods also regularly donates goods."
Far-reaching effects
Kindness Community now serves dinner to over 100 people a week, which includes a 6pm service each Tuesday night at Memorial Hall in Dandenong, and the delivery of meals to homeless shelters in Dandenong with the leftover meals.
According to Mr Clark, Kindness Community received a heart-warming contribution recently. "We had a nine-year-old from the local community come to Melbourne Cable Park with his savings jar to buy a hot meal for someone. That's what this movement is all about and we encourage businesses to pay it forward, too."
Businesses interested and who would like more information about the program or would like to make a donation can contact Kindness Community.