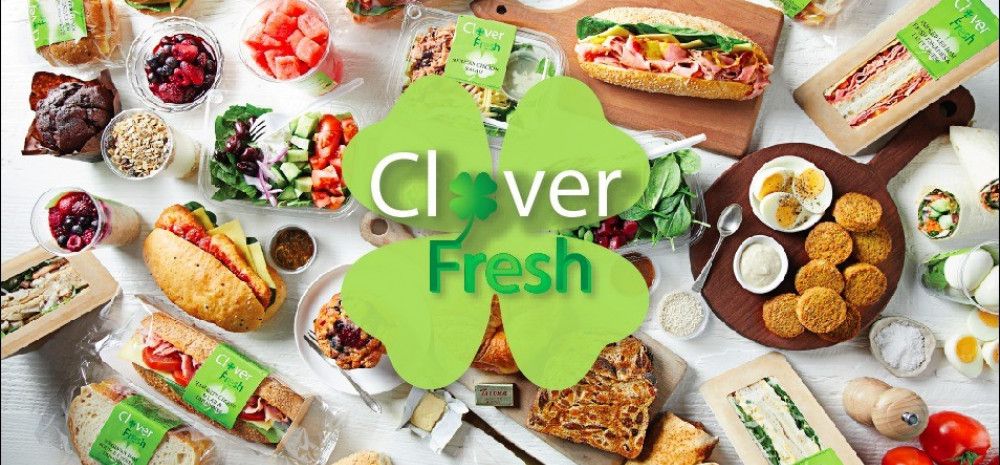 Clover Fresh believes sustainability is an important responsibility for all businesses. This has led to the business focus, not only on reducing their food waste but asking other local businesses to come on the journey with them.
Clover Fresh is a local fresh sandwich manufacturer who supply retail and others such as cafés, hospitals, clubs, universities, schools and major events.
Karen Mitchell, from the customer and business development team, said "Clover Fresh have a strong commitment to improving their impact on the environment. Our aim is to recycle and reduce not only food waste but also packing and disposable waste."
Clover Fresh are working on improving their forecasting and buying ingredients with minimal wastage. Any food waste will be sent to a farm for feed so it can be disposed of organically. Clover Fresh are aiming to invest in either a compost facility onsite or supply the food waste to generate energy. "Our ultimate goal over the next 24 months is to achieve zero landfill." said Mrs Mitchell.
Clover Fresh have now connected with Greater Dandenong Council's South East Business Network (SEBN). SEBN is helping Clover Fresh with advice and assistance. Clover Fresh also plan to connect with SEBN's Waste Forum and Sustainability Victoria over the next few months to continue their sustainability journey.
Mrs Mitchell said, "We would love to work with other local food businesses to share information and resources in order to make the area, and our industry more sustainable."
For more information contact Clover Fresh.
Are you are a local food business who is looking to reduce your waste? For more information contact Sustainability Victoria. You can also connect with SEBN to learn more about sustainable initiatives.