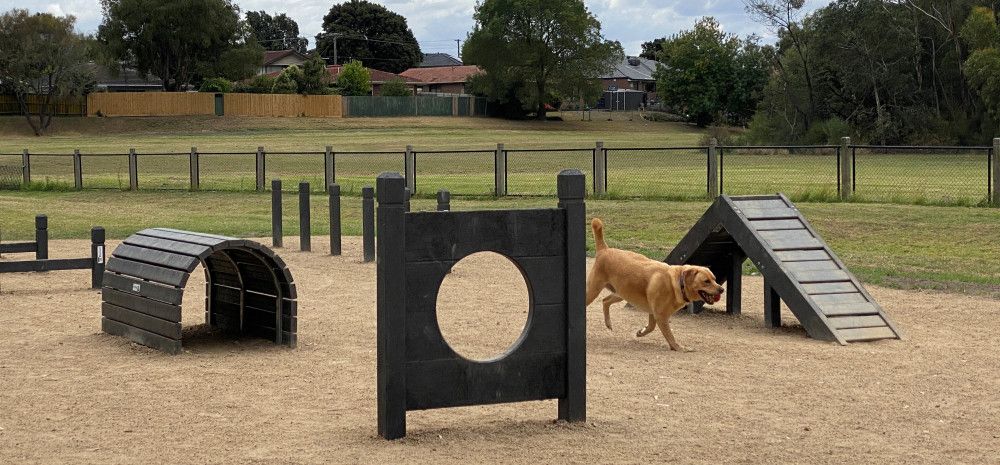 Upgrades at the Tirhatuan Park dog off-leash area have been completed, giving dogs and their human companions a great new space to play.
In mid-2020 a separate small dog play area was opened next to the existing fenced off-leash park, giving smaller dogs respite from their larger playmates.
Funding for further upgrades was announced in 2020 by the Victorian Government under their Local Parks Program.
The works included new entrance gates, improved path networks and signage. Two feature areas were designed within the park, including agility play equipment for people to train their dogs and a rock mound/dry creek bed area for textural and sensory exploration.
Shelters have also been added to give more shade and drinking fountains with dog drinking bowls to give thirsty pets and people a chance to rehydrate.
The park has always been popular with visitors and Council looks forward to more people taking advantage of the new look space.
Visit greaterdandenong.vic.gov.au/open-spaces/dog-leash-parks for more information about dog off-leash parks across Greater Dandenong.