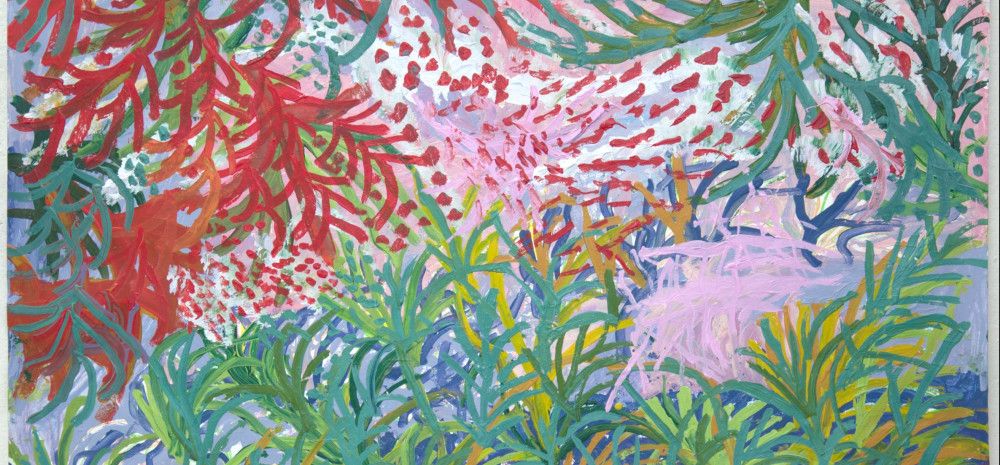 The City of Greater Dandenong will be blossoming with a series of programs and events as part of the Flora exhibition, an immersive art program exploring the importance, beauty and fragility of nature and the plant world.
Held across five locations, the exhibition will provide an array of stunning works for residents and visitors to enjoy.
Walker Street Gallery will host an exhibition by artists from across Australia including Artists of Ampilatwatja, Ali Choudhry, Baden Croft, Merran Esson, Tashara Roberts, Georgia Szmerling and Katie West. These works will highlight intrinsic and unique connections to native plants and flora from the desert to the forest, and use a variety of mediums including ceramics, photography, painting and living plants.
Artist Baden Croft said he feels comfort in exploring the more rugged natural parts of the world, rather than places dominated by human influence.
"My interest in the natural environment and its unpredictability translates directly into the somewhat chaotic way in which I paint. I am inspired by a variety of subjects and more conceptually by the way people interact with the natural world, and how we are often drawn back to places untouched by human interference," Mr Croft said.
Heritage Hill Museum and Historic Gardens will present an open-entry exhibition, celebrating the creativity and talent from the art community.
As part of the exhibition, four students from Holmesglen College floristry have filled the Garnar Lane display boxes with contemporary floral displays. The work has been professionally photographed and will be installed in the display boxes. This public art display will become an optical illusion for passers-by.
Dave Thomson is the selected artist for Atmospherics: A Sound based residency. The residency will respond to the environment in and around Alex Wilkie Nature Reserve, with Dave developing an accessible sensory experience that celebrates local flora and fauna while also providing solace and mental well-being through natural sound. The outcome of this will be performed at Walker Street Gallery.
A selection of artwork from the 'Painting on the Hill' art competition held in the 1990s and early 2000s will be on display as part of 'Inspiration on the Hill' at Heritage Hill, Benga House. This historic display will give the community access to objects from the City of Greater Dandenong collection and encourage people to visit the gardens and buildings of this inspiring space.
Flora will run from March 25 to May 1, 2021. Venues include Walker Street Gallery and Arts Centre, Heritage Hill Museum and Historic Gardens, Garnar Lane Display Boxes, Alex Wilkie Reserve and Connection Art Space.
All workshops and activities will be subject to COVIDSafe plans, including a limit on participant numbers, and require bookings.