Exhibition Dates: 25 March – 1 May 2021
Flora is an immersive art program that explores the importance, beauty and fragility of nature and the plant world. Through a series of exhibitions, installations and events across the City of Greater Dandenong, Flora will offer new perspectives and renew our wonder for the plant world.
Venues include: Walker Street Gallery, Heritage Hill Museum and Historic Gardens, Garnar Lane Display Boxes, Alex Wilkie Reserve, Connection Art Space.
Participants will need to scan the venue QR Code individually at all venues. If you need help, there will be staff to check you in.
Love our video above? Keen to see some more? Each Thursday we will release a new video about the exhibition and its artists.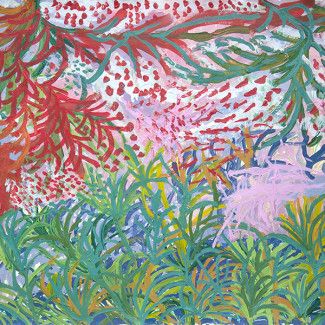 Walker Street Gallery and Arts Centre
The Gallery presents a curated exhibition featuring artists from around Australia featuring a variety of media including ceramics, photography, painting and living plants. This exhibition explores our intrinsic and unique connection to native flora from the desert to the forest.
Uncover, The Silence, a 20-minute sensory experience, of natural sound and sense created by artist Dave Thomson (Lost Few) in the gallery's theatre space. (Please note: Patrons with sensitivity/allergies to smell are advised that this installation contains scent in the form of diffused essential oils including Cedarwood, Patchouli, Vetiver, Eucalyptus, Citriodora, Cypress, Juniper Berry and Bergamot.)
Exhibiting artists: Ali Choudhry, Baden Croft, Merran Esson, Tashara Roberts, Georgia Szmerling, Katie West, Dave Thomson (Lost Few) and Artists of Ampilatwatja.
View the opening hours of Walker Street Gallery and Arts Centre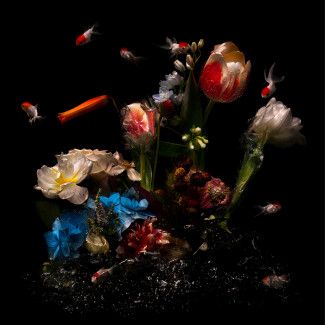 Heritage Hill Museum and Historic Gardens
Enjoy two exhibitions at this unique historic site.
Celebrating the creativity and talent of artists from across Australia, Benga House hosts an open-entry exhibition featuring over 150 works that explore the theme of flora.
A selection of artwork from the 'Painting on the Hill' art competition, held in the 1990s and early 2000s, will also be on display in Benga House as part of 'Inspiration on the Hill'. Don't forget to enjoy the flowers in our beautiful gardens.
Click here to download the list of artists exhibiting at Heritage Hill Museum and Historic Gardens (1.7MB)
View the opening hours of Heritage Hill Museum and Historic Gardens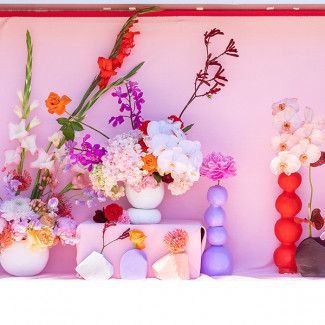 Garnar Lane Display Boxes
Created by four students from Holmesglen College floristry, Garnar Lane display boxes have been filled with contemporary floral displays to delight passers-by. Enjoy this public artwork on your way from Walker Street Gallery to Heritage Hill Museum.
Flora artists: Haley Cassar, Connie Harris, Tian Du, Molly McKenna.
This location is at the rear of Dandenong Library, available for viewing at any time.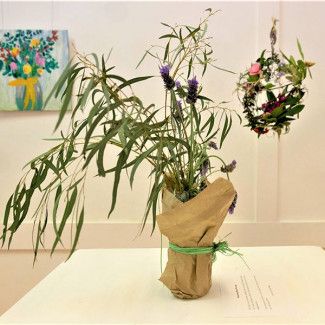 Connection Arts Space
Connection Arts Space is a community non-for-profit arts organisation located in the same building as Walker Street Gallery and Arts Centre. Initiated by Connection Arts Space artist Natalie Artis, exhibition 'Community Bouquet' invite you to reconnect and pay attention to your surroundings. Listen to the stories being told by the flowers, plants, and animals. Each bouquet is a 'breathing portrait of local suburbs'.
Artist: Natalie Artis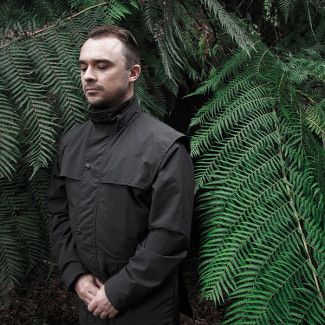 Alex Wilkie Nature Reserve
Celebrating the intrinsic link between sound and the natural environment, artist Dave Thomson (Lost Few) has developed a sonic experience utilising the sounds of Alex Wilkie Nature Reserve. Revisit Dave's journey at the reserve while listening to his sound work, Atmospherics. Access the sound file via the QR code displayed in the Reserve's Information Centre. To learn more about how the sound work was created, join the artist on a Dawn Walk on Sunday 11 April.
The sound work is also available at Walker Street Gallery and Heritage Hill Museum.
Artist: Dave Thomson (Lost Few)
Exhibition Locations
---
Images from top to bottom:
Banner Image: Baden Croft, The Elevation of The Cross', detail, 190x190cm, oil on linen. Georgia Szmerling, National Park Wildflower, Manitoba Canada Bay Coast, detail, 2017, acrylic on paper, 50 x 70 cm, GS17-0006, represented by Arts Project Australia, Melbourne. Lilli Waters, Tulpenmanie, detail, Archival pigment print on fibre rag, 2020. Courtesy the artist and Curatorial & Co. Gallery. Arrangement by Haley Cassar. Work by Kim Nguyen. Profile photo of Dave Thomson.
Public Programs and Events