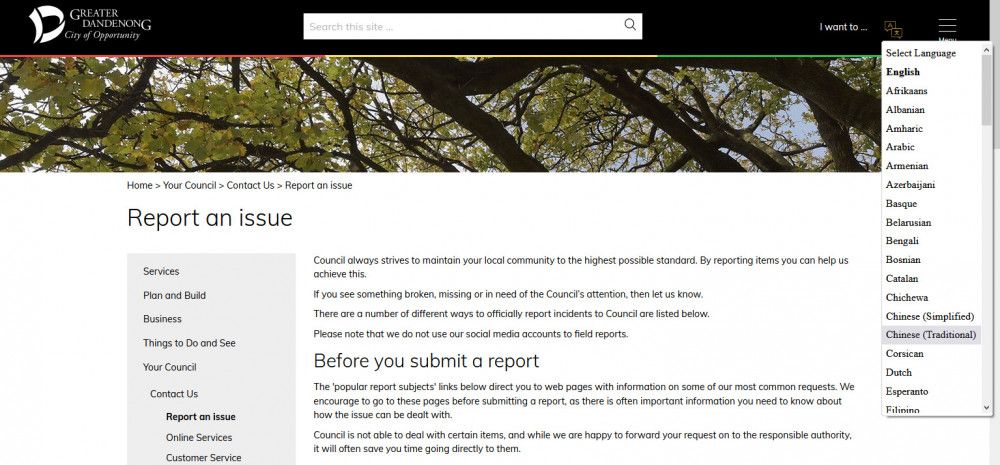 The City of Greater Dandenong is proudly the most culturally diverse community in Australia.
Our residents come from 157 different birth places and speak more than 200 languages.
Communicating with everyone can be challenging, but Council is working to make information as accessible as possible. All of our websites include a Google translation function, which can change the language across all pages of the websites.
The function currently translates more than 85 languages, including Afrikaans, Albanian, Arabic, Chinese (traditional and simplified), German, Hebrew, Khmer, Urdu and Vietnamese.
Council places a select number of articles from this magazine onto the website to allow for information to be shared in multiple languages. To find the translated articles, simply select the edition from the Greater Dandenong Council News page or the Talking Business page and scroll to the bottom of the edition page, there you will find several articles published, ready to go.
To use the translation function, select the google translation icon on the top right corner of the menu bar of our website to select another language.
For more information on how to use Council's website features visit the How to use Council's websites page.