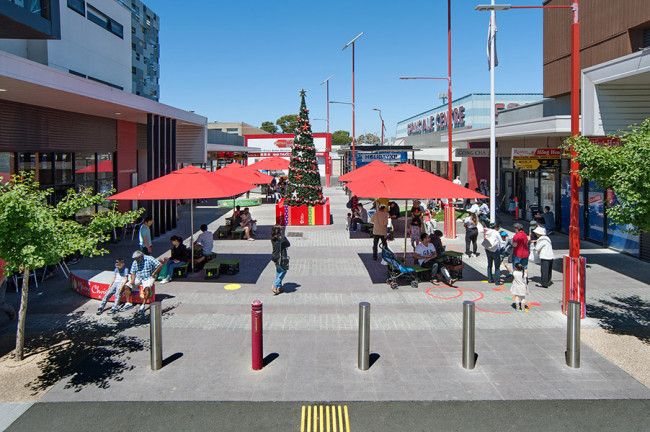 This renowned community space is where people meet up and then proceed to the many exciting shopping and eating experiences within Springvale.
Situated in the heart of the bustling retail precinct of Buckingham and Balmoral Avenues, Multicultural Place is a much loved outdoor public place. To reflect the Asian influence, street furniture and public infrastructure are culturally themed.
Multicultural Place is the most popular public gathering space in Springvale and while there enjoy the use of free public Wi-Fi.
Free Little Library
The City of Greater Dandenong launched the Free Little Library in Multicultural Place, Buckingham Avenue in Springvale on Wednesday 22 November 2017.
The Free Little Library is a little wooden structure which holds free books. Come along anytime and 'Take a book. Return a book. Donate a book'.