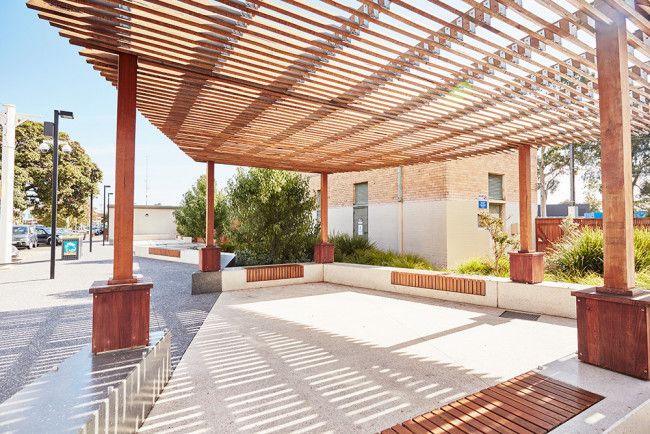 This award winning public civic space located on Douglas Street provides you with various different elements to enjoy.
A public art project entitled "…a place for gathering" is the work of visual artists Fiona Hillary and Sarah Haq and musician Hugo Cran. The art piece features large scale neon text and an integrated sound component.
There is free public Wifi, a stage area that you can perform on (dance like no one is watching), a pergola providing a shaded area and of course the mandatory public toilets, all this within a 5 minute walking distance of the train station.