Council offers an excellent range of low-cost, high-quality facilities for hire in and around Greater Dandenong.
Many of the halls are perfect for functions including weddings, dinner dances, debutante balls, concerts, private parties and so on.
Smaller rooms are also available, which are suitable for meetings, training sessions and seminars.
Hire fees
The fees vary for each venue, including hire costs, staffing and equipment costs and security deposits. Please see each venues page (below) for venue features and specific costs.
Most venues offer a discounted rate for community groups.
Please note: Fees are payable at least a month prior to hire date.
Hire conditions
Please note that most of our venues require hirers to provide proof of $20 million public liability insurance, or purchase occasional public liability insurance from Council.
Council assess all applications to hire its venues and has the right to refuse an application or place additional conditions (such as security, increased bond for events considered to be high risk.)
Please refer to the hall hire terms and conditions on each venue page for more information.
Booking Requests
We are now offering online booking requests for a limited number of rooms. Please read the information below before emailing a request.
Things to know before you start a booking request:
A booking request does not confirm your booking until a Venue Bookings Officer has made contact with you, payment is requested and required documents have been provided. Upon approval - payment is required at least 20 days in advance of the booking date
All casual booking requests for functions require a minimum 20 days notice
Have your dates and venue information ready before you start to save time
Have your required documentation ready (which could include driver's licence, not-for-profit documentation, public liability insurance, alcohol permit
For major event requests or regular venue hire - please contact a Venue Bookings Officer during business hours for more information.
If you have any questions or issues, please contact the Civic Facilities team on bookings@cgd.vic.gov.au or 8571 5340
Please see the list of Council Halls and meeting rooms for hire below.
If you are looking for a venue to hire you could also try the following community facilities and places for public hire:
Education facilities
Halls in places of worship
Scout halls
Community organisations with available meeting rooms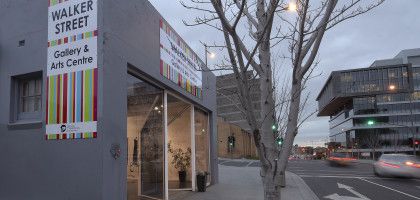 Tue - Fri:
12:00 pm-4:00 pm