The City of Greater Dandenong's outdoor LED screen in Harmony Square is one of the highest quality screens of its size in the southern hemisphere. It measures in at nearly eight metres wide and just over 4 metres tall.
The screen runs 24/7, offering a mix of entertainment, education and interactive material, including:
major sporting events
films and family movies
digital and interactive artworks
news and current affairs
educational programs and messages
content created by council and community
live links to partner sites, including Fed Square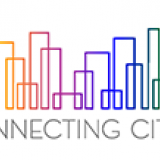 Connecting Cities
CONNECTING CITIES is a European and worldwide expanding network aiming to build up a connected infrastructure of media facades, urban screens and projection sites to circulate artistic and social content. In opposition to the commercial use of these Urban Screens, the Connecting Cities Network establishes them as platforms on which citizens can exchange – within the city as much as between cities. The City of Greater Dandenong is proud to be part of this initiative. For more information see www.connectingcities.net
Urban Screen Commercial Advertising
How do I get my content on the Urban Screen?
The Urban Screen is a public asset and so wherever possible, we endeavour to make it free and easy for the public to use.
If you're an artist, content creator, community group or just have content you think would be great for the screen, then complete our Media Submittal Form and email to ScreenBookings@cgd.vic.gov.au. Please make sure your content meets our requirements, as outlined in the form.
If you would like to advertise on the Urban Screen please complete the Advertising Content Submittal Form and email to ScreenBookings@cgd.vic.gov.au.
Advertising Content Submittal Form - 1.3MB
Any enquiries regarding events using the screen as well should be directed to events@cgd.vic.gov.au.