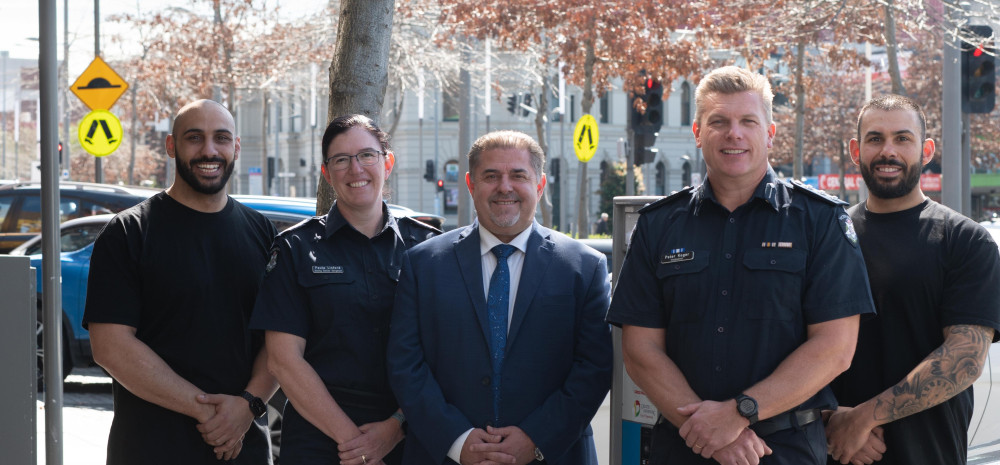 Council has partnered with Victoria Police to improve perceptions and actual levels of community safety in Greater Dandenong.
Committed to creating a safe, inclusive and more welcoming city, Council is working strategically with Victoria Police and other local and regional stakeholders via Council's Community Safety Advisory Committee to achieve this vision.
Mayor, Cr Jim Memeti said it is essential that Council develops strategic partnerships and collaborates with community and key stakeholders to implement new initiatives to improve safety in Greater Dandenong.
"Our vision for the future of Greater Dandenong is a community where all people feel safe, included and respected.
"We value our partnership with Victoria Police, local stakeholders and businesses, as together we are working proactively to enhance safety in our community.
"The new Safer Streets Program has been launched to highlight community safety as a priority for Council and Victoria Police. There will be an increase in Police presence, more CCTV cameras, support for businesses, temporary public art installations, place activations, and a collaborative commitment to improving community safety in Greater Dandenong," said the Mayor.
Parking meters along Lonsdale Street, Dandenong will be turned back on soon to support local businesses in the area, with income going towards the Safer Streets Program.
"The reintroduction of paid parking meters in Lonsdale Street will attract more shoppers to the area and help with business recovery. We all want to reactivate the area and ensure people feel safe when they visit," said the Mayor.
A new public art exhibition, Safer Directions, will also take place at the Walker Street car park. The community activation project invites members of the public to submit their artwork for display across the parking complex to capture the minds of visitors in engaging and creative ways. Safer Directions will redefine the current space and improve perceptions of safety. Safer Directions is funded by the Victorian Government's Community Safety Infrastructure Grant Program.