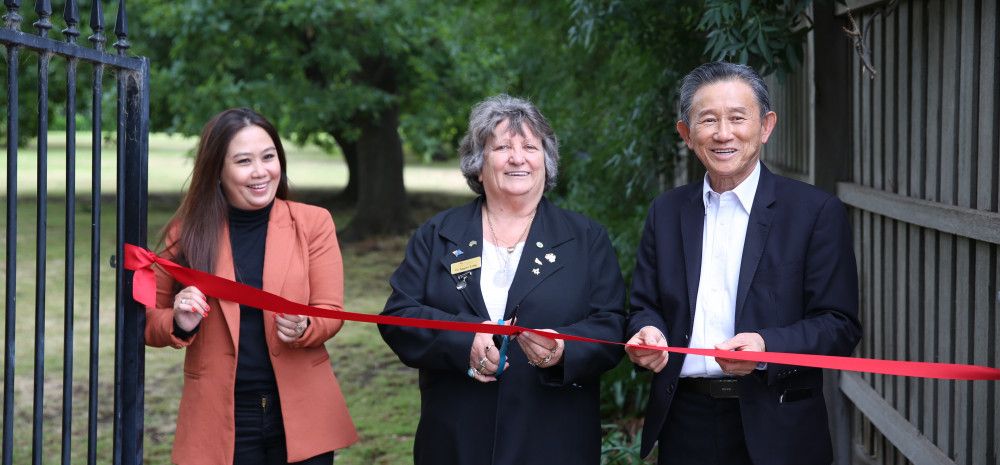 A new public, open space has opened in Dandenong providing residents and passers by with a special and secluded setting for recreation and relaxation.
The significant block of land at 86-88 Clow St Dandenong was purchased by Council this year with settlement in late September 2020.
Mayor Angela Long said the opportunity to purchase a site like this was too good to miss.
"The value and health benefits of public open space is vital for our community, so when this particular site came onto the market it was a great opportunity to purchase an additional high-quality, open space in an established neighbourhood – something that does not come along very often these days," Cr Long said.
"This is a special and somewhat secluded parkland setting reminiscent of a typical mid 1940's landscape setting. It has large established European trees providing a fantastic backdrop, creating a tranquil garden space in an established urban setting, within close proximity to Dandenong's CBD."
The space is now available for the community to use, with further improvements planned.
"Council officers will be developing a concept plan for the site incorporating all existing trees and inherent landscape features of the site whilst improving public access," Cr Long said.
"The future works are not intended to alter the site much at all but rather work with and enhance what is already a great park setting. The planned improvements include furniture and a walking path to enable the site to be used for the intended purpose of providing high quality public open space."
This space will complement the many public open space areas available across the City of Greater Dandenong.