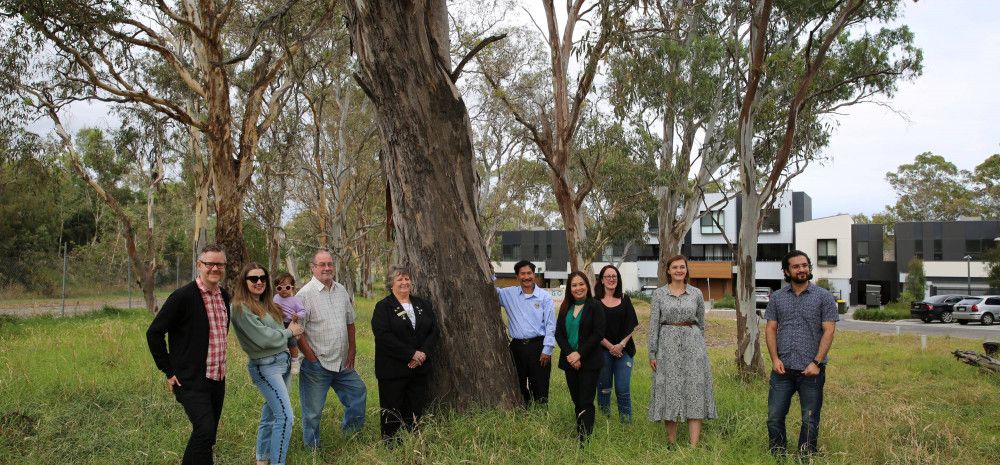 Following discussions over a number of months between the developer and council, Yarraman Village, Noble Park will retain its public open space and 26 River Red Gum trees following the purchase of land by the City of Greater Dandenong.
Mayor Angela Long said it is win for all, in a situation that started as a contested position on a matter of strongly held views by different parties.
"This is a win for the developer, the community and for Council. It is importantly also a win for the environment. It is a positive result that can be attributed to the hard work and commitment of all parties involved," Cr Long said.
Council and the developer/owner of the site have agreed on a contract of sale and settlement is expected imminently.
"As a result of the recent VCAT decision to allow eight townhouses to be built on the land originally identified for open space, Council has been in discussions with the current owner to purchase this land and retain it as open space to protect the 26 River Redgums approved for removal," Cr Long said.
"These discussions have been held in good faith by all parties and have been productive, with a contract now entered into for Council to purchase this land."
With strong community interest and support over a period of time for the trees to be protected, Council has spent time exploring all options.
Cr Long said this is a great outcome for the community and the environment.
"With more open space for people to enjoy and the significant River Redgums protected, this is an excellent result for the health and wellbeing of our community," Cr Long said.