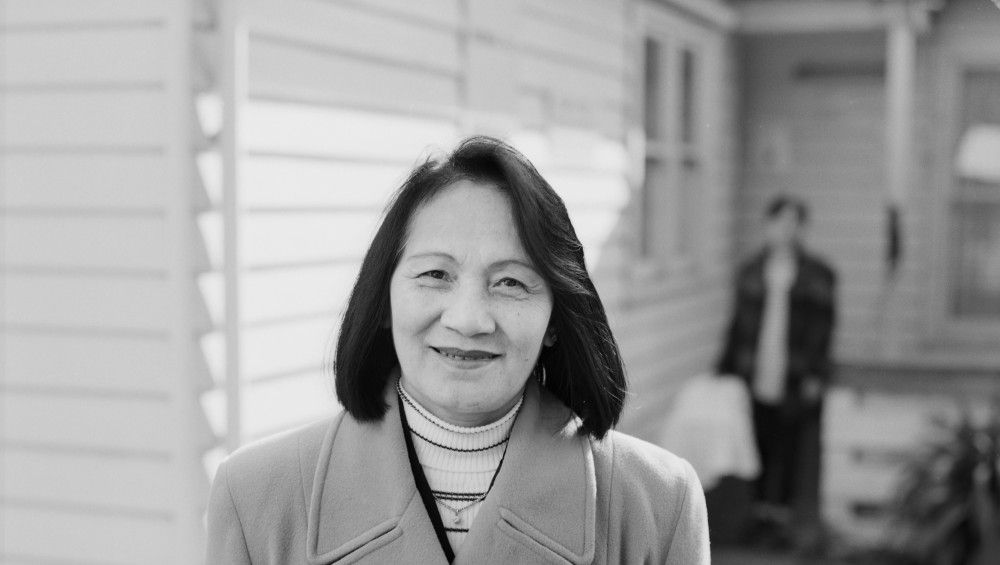 An Nguyen was born in Nha Trang in Vietnam. Her father was determined that his seven children would have a good education. Accordingly, An left home at the age of six to go to the Sisters of Charity boarding school in Da Lat. This early separation from the family she loved was one factor which convinced An that a happy family unit is the most important thing for the wellbeing of the individual and society as a whole.
An went on to train as a 'national midwife' at the University of Saigon. Whilst at the hospital in Hue, she met her future husband. They were married in 1962 and had five children. An was able to continue with her career in midwifery, and at the time she fled Vietnam, she was the matron of a large maternity hospital.
An arrived at the Enterprise Hostel in Springvale from a Malaysian refugee camp in July 1982. With the help of her children, her faith in God and the support of the Springvale Indo-Chinese Mutual Assistance Association (SICMAA), An overcame the problems commonly experienced by migrants and refugees.
She helped SICMAA grow and continues to be an active and tireless contributor to its many cultural and welfare activities. An's personal qualities and experience soon lead to her appointment as the first Vietnamese woman employed in community welfare in the Greater Dandenong area.
As a welfare worker at Springvale Community Aid and Advice Bureau (SCAAB) and as a private citizen, An has helped countless Vietnamese families settle in a new life in Australia. In her quiet and unassuming way, An has strengthened the social fabric of Greater Dandenong through her roles in the education of women, family mediation and the promotion of better cultural understanding within the wider community.