Playgroups provide a social opportunity for families with children aged 0-5 years to meet, play and learn.
Playgroups:
Can be held at locations such as community centres, schools, kindergartens, aged care facilities, churches and halls.
Often operate for to two hours in duration.
Are vital to children's development and learning readiness.
Can create social opportunities for parents and their children to meet each other and make friends. They can develop social support networks. Parents can work together to provide a stimulating play environment for their children to grow and learn.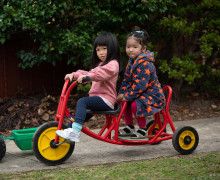 Community Playgroups
In a community playgroup, parents are involved in the running of the playgroup such as planning and setting play experiences, supervision and packing up. Cost can apply to these playgroups and varies across the playgroups.
To find a playgroup for your family, visit the Playgroup Victoria website.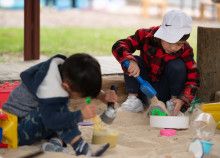 Supported Playgroups
In a supported playgroup, an early year's worker facilitates the playgroup and parents are encouraged to get involved in the playgroup process and engaging their children during play. Parents will be provided with parenting information and ideas at the playgroup. Some parents are eligible for In-Home parenting support to help implement the strategies learnt in their homes.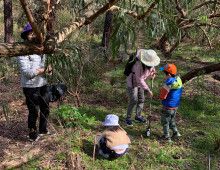 Nature Play
Council also runs a weekly Nature Play session during school terms at Alex Wilkie Nature Reserve.
Nature Play aims to encourage children and their families to get outdoors and explore nature.
For further information about playgroups in the City of Greater Dandenong or if you are having difficulty contacting a playgroup, please contact the Playgroup Development Officer on 8571 1000 or email childrenservadminsupport@cgd.vic.gov.au.