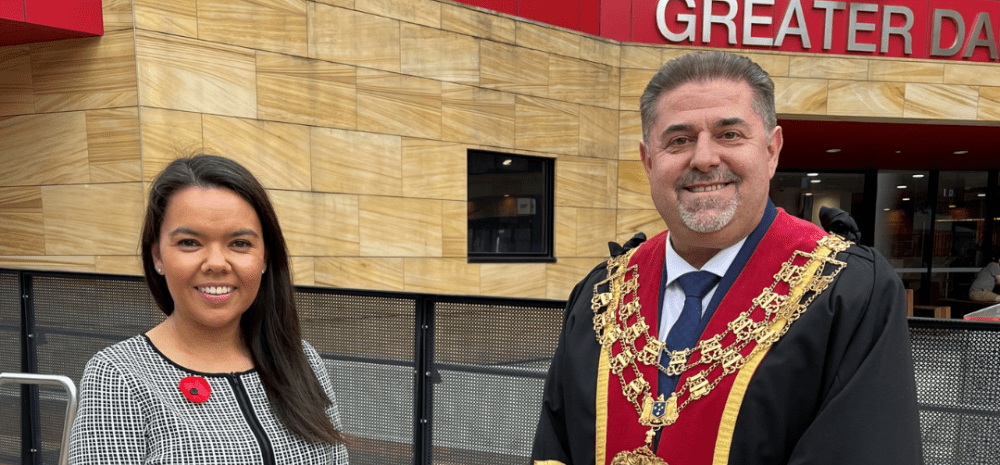 Dandenong Ward Councillor Jim Memeti has been elected Mayor of the City of Greater Dandenong for the fifth time, having previously served in the role in 2010, 2014, 2017 and 2020.
Having lived in Greater Dandenong for over 40 years, Mayor Memeti shares a similar background to many of our residents having migrated to Australia at a young age.
A local Councillor since 2005, Mayor Memeti will be supported by Councillor Eden Foster who has been elected as Deputy Mayor for the next 12 months.
Although COVID has significantly impacted our great city, the Mayor said there are exciting times ahead.
"I am committed to working with my fellow Councillors to achieve our community's vision for Greater Dandenong and the objectives of our Council Plan.
"We will focus on reactivating our great municipality as we all transition to a new COVID normal. Soon we will again host vibrant community events and festivals so we can celebrate our cultural diversity and provide opportunities for social connection and understanding.
"We will continue to respect and honour our past and embrace all the incredible possibilities for our future," said the Mayor.
He remains steadfast in his desire to change the perceptions of the municipality.
"We are proud to be Australia's most culturally diverse community and maintain our status as the business activity centre of the south east.
"Our strong partnerships with our local and state partners ensure we continue to thrive through innovative investment and deliberate community engagement, generating positive outcomes for our community," the Mayor said.
He is looking forward to working with his colleagues to realise several major projects underway including: the new, innovative Dandenong Aquatic and Wellbeing Centre; the Keysborough and Dandenong Community Hubs, offering a range of shared multi-purpose facilities for the community; the continued revitalisation of central Dandenong, beginning with the Little India precinct near Dandenong Railway Station in partnership with Development Victoria; and ongoing upgrades to the Springvale and Noble Park activity centres, with improved streetscapes, green open spaces and innovative public amenities.
Mayor Memeti is a proud family man, with four generations of his family now living in Dandenong. He has three children, five grandchildren, and another grandchild on the way next year.