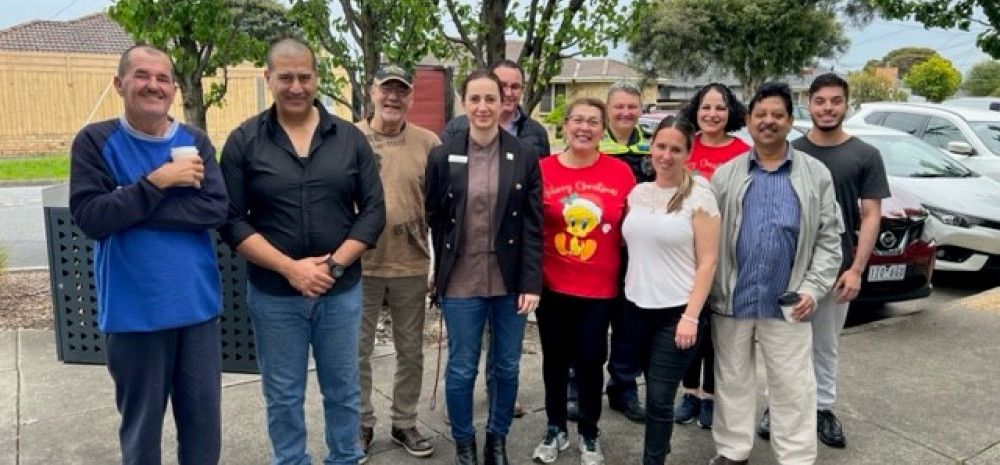 Deputy Mayor, Cr Lana Formoso recently hosted a Coffee with a Cop and Councillor session at Nessy's Café in Dandenong North, along with Victoria Police Sergeant Kerrie Johansson.
Fifteen community members attended the event and shared their views on issues such as local hooning, bus shelters, homelessness, graffiti, tree damage and anti-social behaviour.
Council has reviewed the community's feedback and introduced a CCTV camera trailer in the area last year. Council will also advocate to reduce speed limits and work with Victoria Police to address behavioural issues and local incidents of crime.