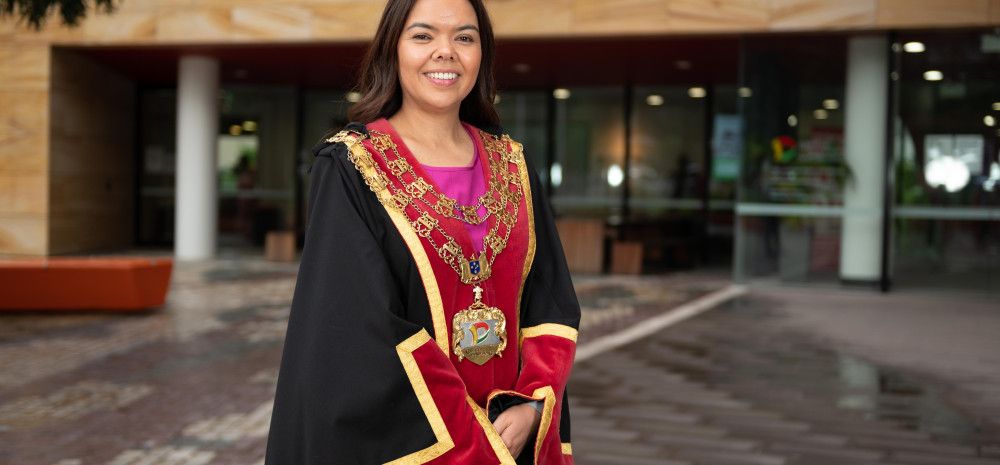 Yarraman Ward Councillor Eden Foster has been elected Mayor of Greater Dandenong City Council.
Cr Foster grew up in Springvale and Noble Park and was elected to Council in 2020, serving as Deputy Mayor last year.
"Twelve months ago when I began my term as Deputy Mayor I set out to bring a sense of fairness, equality and compassion to the role. I am determined to continue to display these values in my new role as Mayor in the year ahead.
"We are all part of a city that recognises and supports its most vulnerable residents. I am proud to represent a Council that will continue to work to support the physical and mental health and wellbeing of all our residents.
"I look forward to working with my fellow Councillors, incoming CEO Jacqui Weatherill, Council's executive management team and staff to achieve our community's vision of a city that is an inclusive home to all.
"As the most culturally diverse community in Australia, Greater Dandenong loves to celebrate old and new traditions," Cr Foster said.
Advancing large projects including the innovative Dandenong Aquatic and Wellbeing Centre (to replace Dandenong Oasis), as well as the Keysborough South and Dandenong Community Hubs will be a priority in Cr Foster's Mayoral year.
As well as the ongoing streetscape works to enhance the Springvale and Noble Park activity centres and the continuation of the Safer Streets project to enhance safety in and around central Dandenong.
"It is such a privilege to be elected as Mayor. I have such a fondness for this community and I am looking forward to demonstrating my commitment and serving the people of Greater Dandenong," Cr Foster said.
Mayor Foster will be supported by Cr Lana Formoso who has been elected as Deputy Mayor for the next 12 months.