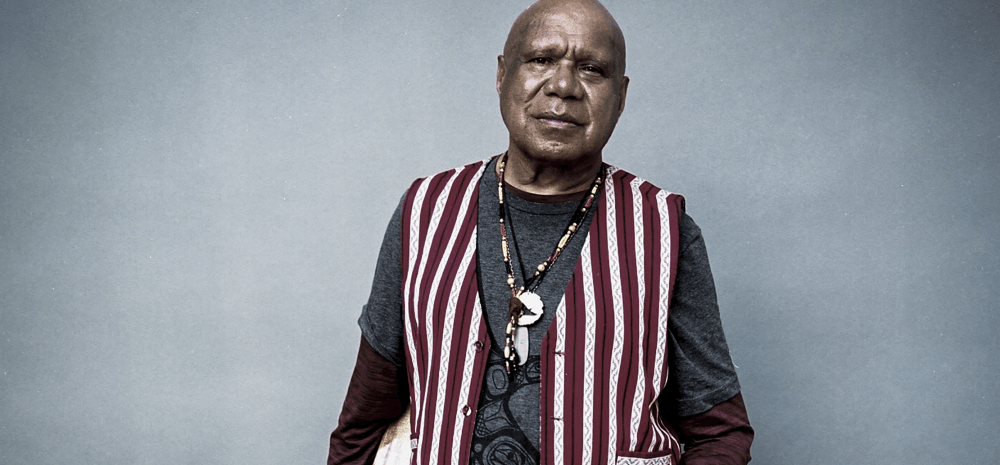 Social advocate and First Nations leader, Archie Roach will share stories and songs from his new memoir and companion album at The Drum on May 7, with limited seats available for this iconic show.
'Tell Me Why' is an intimate, moving and often confronting account of his resilience and strength of spirit, and also a great love story. It's an extraordinary odyssey of love and heartbreak, family and community, survival and renewal – and the healing power of music.
The companion album 'Tell Me Why' re-imagines eleven songs which have defined his extraordinary career, together with brand new songs and recordings.
Joined by musicians Steve Magnusson and Sam Anning, Roach voices the joy, pain and hope he found on his path through these songs to become the legendary singer- songwriter and storyteller that he is today – beloved and respected by fans worldwide.
The show is one of the many highlights of The Drum's first season out of COVID-19 hibernation, with Opera Australia's Carmen gracing the stage on May 13-15.
Mayor Angela Long said it's great to see such high calibre performances available locally.
"To have Archie Roach perform on a local stage is such a highlight, particularly as we approach Reconciliation Week and focus many activities on this important event," Cr Long said.
"In addition, we look forward to some of Australia's finest opera singers, along with a live chamber orchestra, performing the first act of the world's most popular opera. It's a real treat to have these outstanding performances accessible for audiences in the south-east."
Later in May The Drum will host Parallax – a unique dance and 3D experience by Megan Beckwith who is one of Australia's most innovative artists.
Inspired by science-fiction and gaming culture, this one-woman show combines 3D imagery that projects out from the screen with live dance performance, taking the audience on a journey to new digital worlds.
"The variety of shows at The Drum means we have something to interest everyone – I'd encourage everyone to jump online to secure tickets before it's too late," Cr Long said.
Drum Theatre treats the health and safety of visitors and performers as a top priority, with all theatre goers asked to follow COVID safe requirements.
Visit The Drum's website or phone the Box Office on 8571 1666 for bookings.