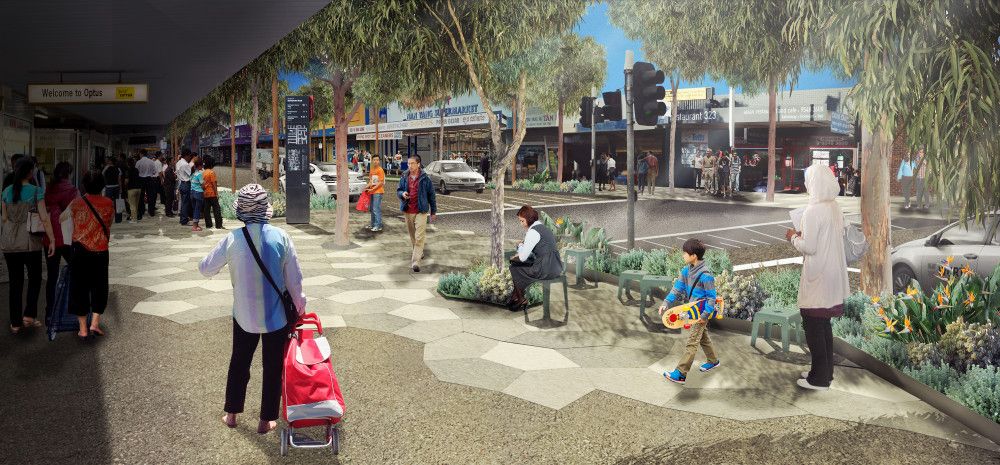 Construction is set to commence in early May to transform Springvale Boulevard into a vibrant and iconic gateway to Springvale where people can shop, relax and connect.
MACA Infrastructure has been awarded the construction contract for the project, which involves a full streetscape upgrade of the road and footpaths located on Springvale Road between Balmoral Avenue and Windsor Avenue.
Mayor Angela Long said the project will be an asset for Greater Dandenong and provide many benefits to the community and local businesses.
"This project will deliver on the community's aspirations for the area, including improved pedestrian movement and safety, enhanced shopping and dining experiences, new opportunities for people to connect and relax, and opportunities for community celebrations," Cr Long said.
The boulevard will feature widened footpaths, new garden beds and trees for year-round shade, more seating, improved street lighting, and high-quality, thought-provoking design elements that reflect the diverse cultures of Springvale.
"Together with the recently completed Springvale Community Hub, Springvale Boulevard will enhance the future prosperity of Springvale Activity Centre as a leading cultural destination of Melbourne," Cr Long said.
As a complex and major construction project spanning approximately 12 months, local impacts will include traffic management for pedestrian and motorist safety, noise, dust and other activities.
To minimise disruption, some construction works will take place overnight and will comply with Environment Protection Authority requirements. Pedestrian access to shops will be maintained throughout the project, and businesses will be provided with support from Council and signage to inform the community that they are open for business.
Springvale Road traders and staff will also be provided with free, all-day parking at the 'Number 8' Balmoral Avenue multi-deck car park during construction.
Traders and community members are encouraged to stay up to date with the project works via Council's website and social media channels to receive notification of upcoming works and interruptions.
Construction is expected to be completed by mid-2022.