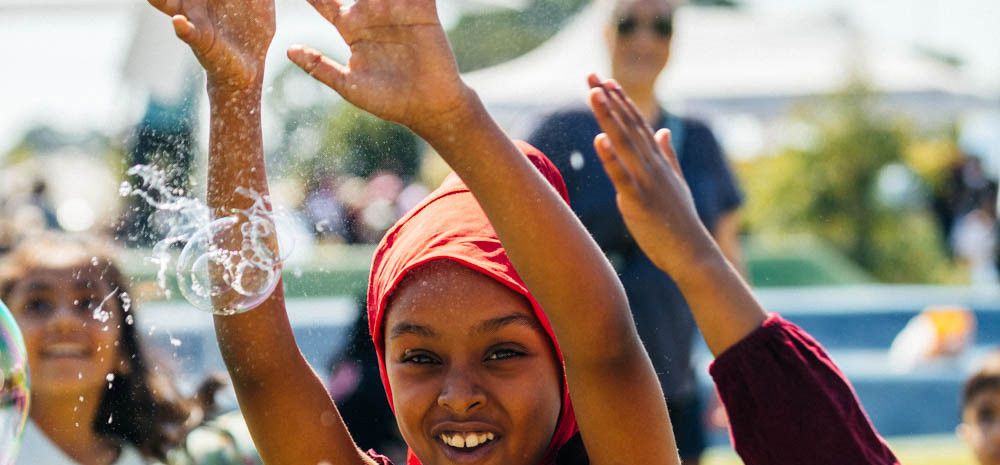 Celebrate diversity, connect with community and experience a fun day out for the whole family at the Noble Park Community Fun Day on Saturday 4 March from 11am–3pm.
An array of fun and free activities, cultural foods and live performances will be on show at the Noble Park Skate Park and surrounding area, including a rock-climbing wall, petting zoo, skateboarding, rollerblading, circus workshops, family games, sports, art and craft workshops, and much more.
Noble Park Community Centre, Noble Park Junior Football Club, South East Leisure – Noble Park Aquatic Centre, Noble Park 3rd Scouts, Moodemere Scouts, Southern Migrant and Refugee Centre, South East Community Links, Reclink, AfriAus Care, Reclink and Maralinga Community Garden will also take part in the community festival for all ages and all abilities.
Mayor, Cr Eden Foster said the Noble Park Youth Committee have been instrumental in organising this popular community event.
"The Noble Park Youth Committee has helped Council organise a fantastic event that will foster cross-generational connections within our local community and celebrate the diversity of Noble Park.
"It is inspiring to see our passionate young people work together to showcase all Noble Park has to offer and to bring about positive community outcomes that will have a lasting impact," the Mayor said.
This event is the second edition of last year's successful Noble Park Big Day Out.
The Noble Park Community Fun Day is funded by the Noble Park Revitalisation Project, an initiative of the Victorian Government (Department of Jobs, Precincts and Regions).
The $2 million Revitalising Noble Park initiative is a vital project, rejuvenating the Noble Park activity centre and reinforcing its village character through a range of community investments.
The nearest station for public transport access to the event is Noble Park Railway Station. There will be limited car parking available near the Noble Park Skate Park on Memorial Drive, so walking and cycling are encouraged. Access to Memorial Drive will be blocked off from Heatherton Road, so drivers are asked to enter via Corrigan Road.
Find out more about the Noble Park Community Fun Day.