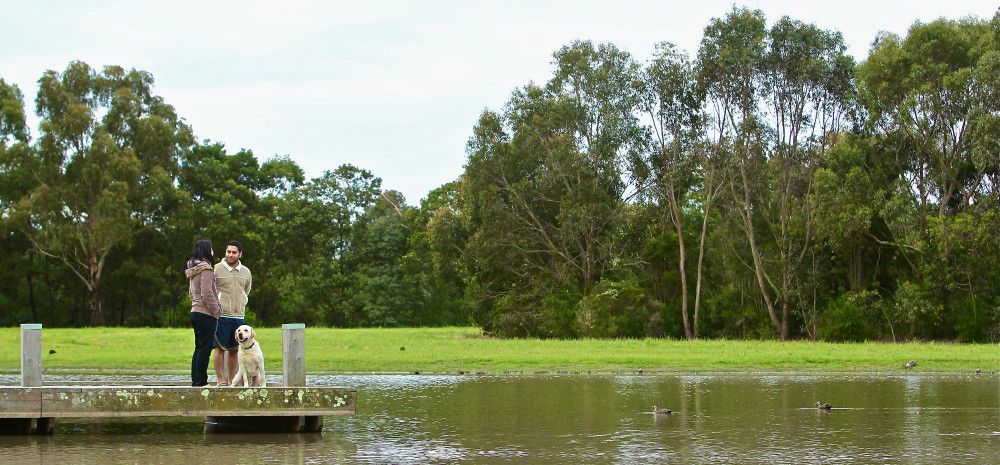 The City of Greater Dandenong includes 600 hectares of open space and more than 100 parks, playgrounds and sports reserves.
These areas are available for everyone to enjoy, and are home to many different plants, animals and microorganisms.
Our environment is precious. Our vision is for the City of Greater Dandenong to be one of the most sustainable cities in Australia by 2030.
We're working together with our local community to achieve this and create a cleaner, greener Greater Dandenong - today and for generations to come.
The big picture
Council has declared a Climate and Ecological Emergency and is actively working towards emergency action on climate change.
Climate change is here, and its impacts are already affecting our environment, our society and our economy. Global efforts to tackle climate change are increasing, but there are many ways we can all make a difference. With climate change already impacting our day to day lives, we need stronger action, urgently.
Council has developed a Climate Change Emergency Strategy and Action Plan 2020-30 to help the City of Greater Dandenong become a resilient, net zero carbon emission city with an active community prepared for the challenges of a changing climate.
Keeping our city clean
Council's parks, sustainability and waste teams all have a major role to play in keeping our environment clean, litter free, healthy and enjoyable for everyone to use.
We have a range of measures in place to ensure our environment is clean and free from litter, but we can't do it on our own.
Residents are urged to use bins provided in public places, and to report any issues with discarded waste.
Any items left on a footpath, nature strip or in front of charity stores are classed as illegal dumping unless approved by Council and can result in fines in excess of $6000 for those caught dumping rubbish illegally.
Council has developed a range of initiatives to prevent and manage illegal dumping, including our Hotspots program, which focuses on sites with reoccurring illegal dumping. Illegally dumped items are investigated, and offenders are prosecuted under the Environment Protection Act 1970.
Anyone can report illegal dumping via our website, the Snap Send Solve app or by calling or visiting one of our Customer Service Centres. If you see dumped rubbish or someone dumping unwanted items within Greater Dandenong, it is important to provide as much information as possible, including describing items that have been dumped, the location, date and time, and, if possible, vehicle registration and description.
Five R's
Council manages household waste collection services and has a range of options available.
We also encourage residents to consider the five R's when disposing of unwanted items:
Refuse – Consider not buying an item that you know might become waste – do you really need it?
Reduce – Can you reduce how much waste you generate? For example, can you bulk buy to avoid creating extra packaging waste?
Reuse – is the item really waste, or can you use it again? Can someone else make use of the item?
Repurpose – Can the item be used for something else and so extend its useful life?
Recycle – Make sure you check what can and cannot go in your yellow bin. Explore other places to have things recycled. For example, take your plastic bags to your local supermarket recycling collect (they don't belong in your yellow bin).
Residents can also book a hard waste collection or visit a waste transfer station.
Working towards a sustainable future
Council has a wide range of initiatives to enhance and protect our environment, now and into the future.
Our parks, waste and sustainability teams provide a range of educational opportunities for members of the community and have extensive resources available on our website.
Everyone has a role to play in keeping our environment clean and sustainable.