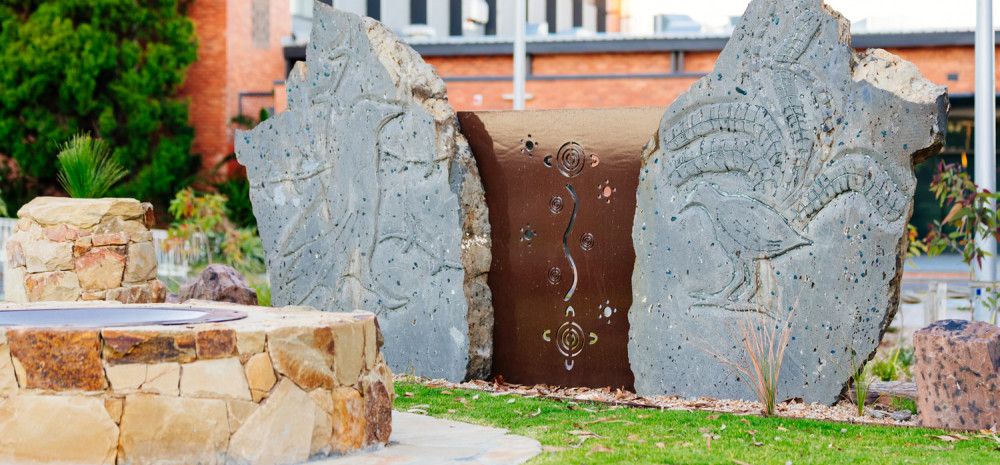 Greater Dandenong City Council welcomes the community to come together in National Reconciliation Week (27 May - 3 June) to learn about Aboriginal and Torres Strait Islander peoples shared histories, cultures and achievements.
Springvale Community Hub will host a Reconciliation Week celebration on Tuesday 30 May, featuring a Welcome to Country and Traditional Smoking Ceremony by a local Bunurong Elder.
The event will run from 9.30am-1pm and include a hip hop dance performance by the Indigenous Youth Outreach Project, story time in the Library presented by a Bunurong Elder and a book workshop from Kids Own Publishing.
Facilitated by Bunurong Elders, over 150 local primary and secondary school students from across the municipality will come together to participate in a variety of workshops including arts and craft, artefacts, storytelling and Indigenous Youth Outreach Dance workshops.
A series of handwritten messages about Reconciliation Week will also be on display inside the Mitchell Hall at the Springvale Hub until Wednesday 7 June.
Other special events celebrating National Reconciliation Week locally include:
Common Dissonance, a contemporary performance by the First Nations-led Na Djinang Circus at Drum Theatre on Saturday 27 May
A traditional basket weaving workshop with Bunurong Wiradjuri woman Samantha Bennett at Springvale Library on Tuesday 30 May
Screening of Australian film Rabbit Proof Fence at Dandenong Library on Thursday 8 June
Harmony Square Exhibition Windows (Dandenong) hosts Cultural Connections from 26 May – 8 August, showcasing the works of Bunurong and Palawa contemporary artist Kobi Sainty.
The theme for this year's National Reconciliation Week is 'Be a Voice for Generations' and encourages all Australians to be a voice for reconciliation where we live, work and socialise.
Council is committed to advancing the process of reconciliation and recognises the strong connection our Aboriginal and Torres Strait Islander peoples have to the land and waters of Greater Dandenong.
Our vision for reconciliation is for a unified community that promotes and celebrates Aboriginal and Torres Strait Islander people and empowers them to lead self-determined lives. During Reconciliation Week and beyond, Council will continue to work towards this vision as detailed in Council's Innovate Reconciliation Action Plan 2021-2023.
Find out more about Reconciliation Week 2023.