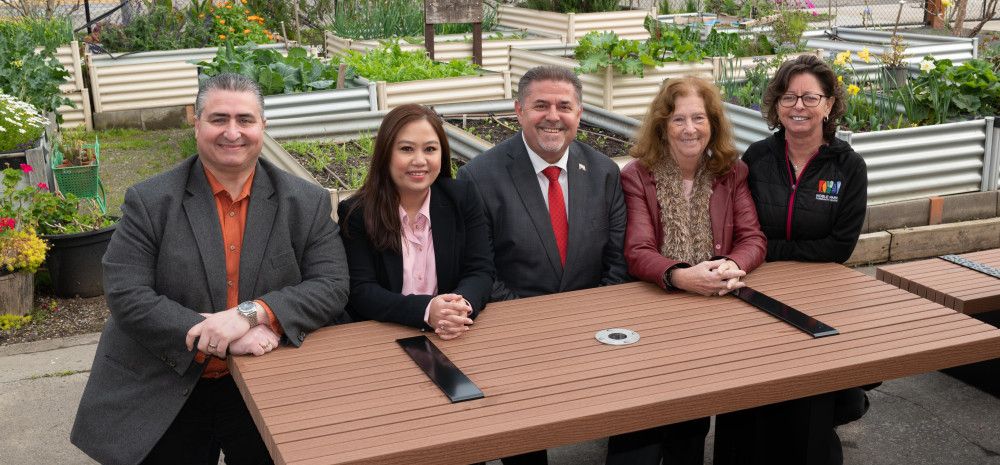 The Noble Park Community Centre is looking brighter and welcoming more visitors thanks to investment from the Noble Park Revitalisation Board.
Three major projects at the centre have focused on physical improvements to the site, improved community engagement and the creation of a business plan for the future of the centre.
More than $300,000 has already been invested in the centre, with outdoor improvements and new programs put in place.
On the outside the community garden area has benefitted from new storage sheds, boundary fencing and a shelter, while updated signage including directional signage makes the centre more visible and easier to navigate.
Four outdoor table settings, two adjustable workbenches and two storage boxes have also been added outside, providing a casual gathering space for visitors and more flexibility for outdoor and gardening programs.
Funding is provided by the Victorian Government through the Noble Park Revitalisation Board in partnership with Greater Dandenong City Council.
The centre has also increased attendance in a number of current programs and classes. New programs have been created in response to community needs, including:
a Chatty Café, led by a local resident volunteer
a volunteer run art and craft group
a second gentle exercise class for people of all ages and abilities, delivered by Reclink Australia
a children's art and craft class.
The centre will continue to consider a range of new programs and social activities to improve community connection. It also offers community spaces for hire.
The Noble Park Community Centre is on Memorial Drive, Noble Park. For more information visit Noble Park Community Centre's website or phone 9547 5801.