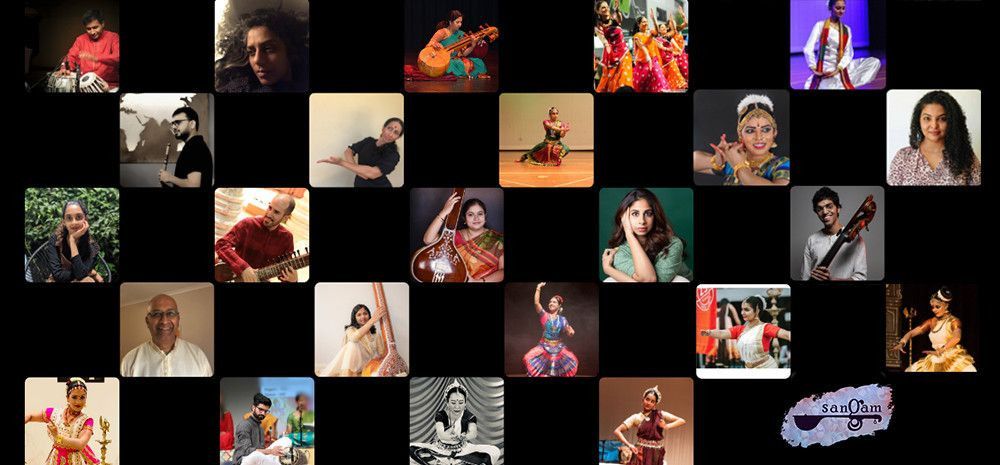 Now in its third year, the Sangam Festival is a collaboration of celebrated and emerging artists from India and the diaspora with artists across Melbourne including the cities of Greater Dandenong and Casey.
Over four weekends in February and March, Sangam will visit four different sites, including a multi-site performance in Dandenong on Saturday 27 February.
The Earth Matters walking tour is one of the major events of the 2021 Sangam Festival, and will visit three locations in Dandenong.
The tour is a site-specific series of performances that will visit Dandenong's Harmony Square, Drum Theatre and rear of the Walker Street Gallery and Arts Centre. The audience can experience the walking tour, stopping at each of the three sites for a unique participatory interactive experience.
The evening will feature the best of classical performance in Melbourne in unusual settings, including an exciting and rarely seen combination of music and dance performances from different parts of South Asia.
Light vegetarian refreshments served on the tour will make this a unique mini festival experience in Dandenong.
The two-hour tour starts at 6pm on Saturday 27 February. Limited spots are available for this outdoor theatre experience. Tickets start at $15 for concession or Drum Members, or $50 for a family of two adults and two children.
Bookings can be made through the Drum Theatre website or phone the Box Office on 8571 1666 for more information.