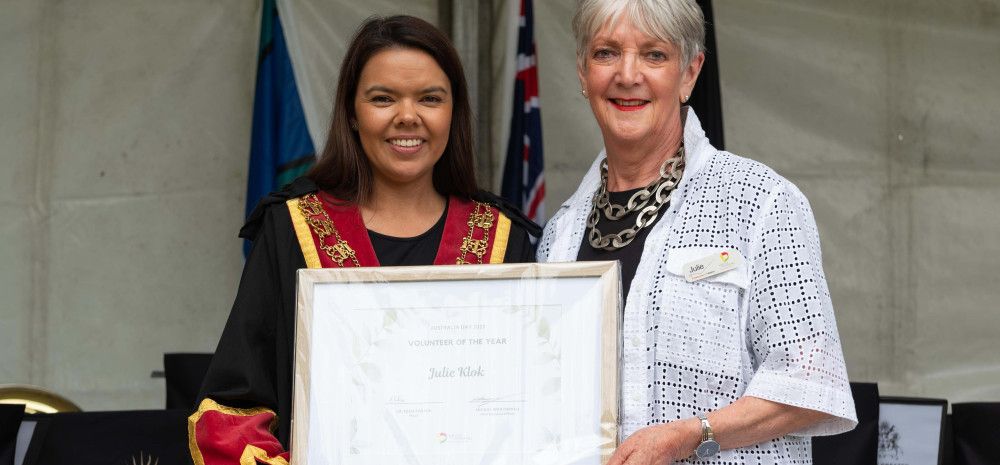 Noble Park resident Julie Klok was named Greater Dandenong's Volunteer of the Year at our 2023 Australia Day Awards.
Mrs Klok said she proudly accepted the honour as recognition for all the volunteers in Greater Dandenong.
"There's an element of self-satisfaction, while feeling like I am making a difference in the community," she said.
Mrs Klok has lived and worked in Greater Dandenong for more than 35 years. She started volunteering with Council in 2006 and has chaired the Positive Ageing Committee since 2016.
She has volunteered with the Friends of Refugees, the Office of the Public Advocate and is currently a tourism ambassador with the City of Melbourne and a volunteer stylist with Groomed to Go in Frankston.
An avid cyclist who has explored bike paths in and around Greater Dandenong since the start of the pandemic, Mrs Klok was named a Make Your Move Ambassador last year to encourage senior residents to get more active.
She also spent 2020 and 2021 supporting Council programs to reduce isolation among residents most affected by the pandemic.
Mrs Klok called on all residents to consider volunteering.
"It's about finding something that you enjoy. It doesn't have to be all consuming, but when you find that connection with the community and you feel like you are contributing it is a great feeling," she said.