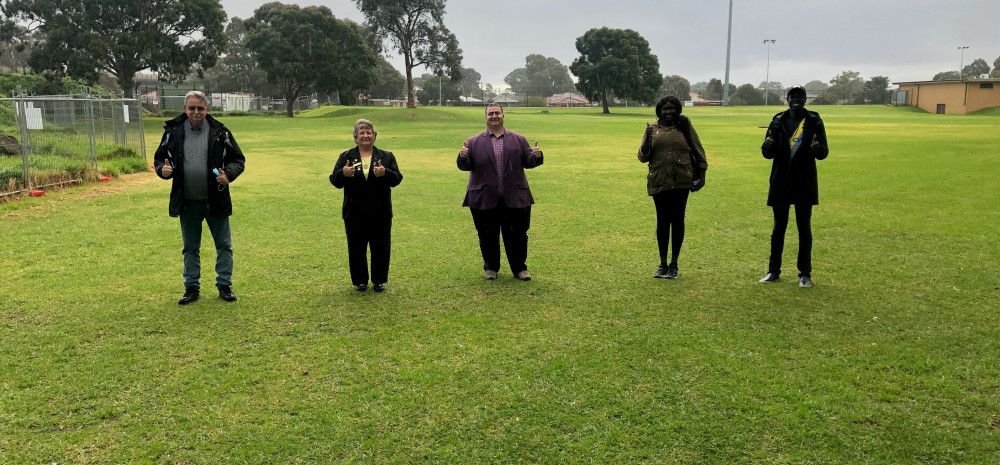 Greater Dandenong City Council has welcomed recent announcements of significant investment for the local area.
As part of the Victorian Government's Community Sports Infrastructure Stimulus Program, a synthetic soccer pitch will be developed in Ross Reserve, Noble Park and funding for the redevelopment of Burden Park Tennis Club has been granted.
Mayor Angela Long said the stimulus program complements the many improvements currently being invested in across the city.
"We are thrilled to receive this funding which will have lasting benefits for the health of our community through new and improved sports facilities," Cr Long said.
"There is significant work underway throughout our city, and in particular through the work of our Noble Park Revitalisation Board."
Lee Tarlamis, Member for South Eastern Metropolitan Region and chair of the Noble Park Revitalisation Board said "I'm really looking forward to working with the Board to deliver new projects and real outcomes for our local community."
Council has received $500,000 via the Victorian Government's Suburban Revitalisation Program which has contributed to the delivery of the All Abilities Playground and the Douglas Street streetscape upgrade.
The State Government has funded $1.75 million for the soccer pitch, and $1 million for the tennis club, which will be boosted by contributions from Council and the Burden Park Tennis Club.