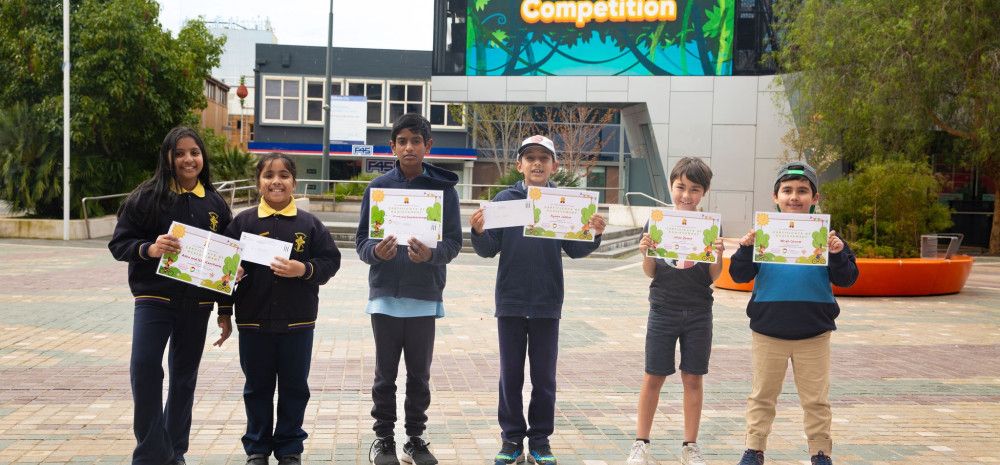 During Greater Dandenong Children's Festival Council invited young primary school students to enter the inaugural Young Animators Competition.
Five talented young animators were chosen to have their entries screened as part of Council's Children's Festival, with a recent encore screening during Children's Week in Harmony Square.
Mayor, Cr Jim Memeti congratulated the young animators for their 3-minute masterpieces.
"Congratulations to the young primary school animators who have been duly recognised for their talent. It was inspiring to see their entries about important social issues with a mix of humour," said Cr Memeti.
Competition winner and Noble Park resident Julian Zomer (8 years) created Super Aussies.
"I was inspired by my favourite shows that feature animals and superheroes, so I decided to put them together. I am eight years old now, but I was seven when I made it," said Julian.
Julian's parents, Patricia and Nick said Julian learnt to animate during the COVID-19 lockdowns. Julian's animation won the competition due to its originality, imagination and humour.
Competition Runner Up awardees also shared their creative inspirations.
Ayaan Jabbar (8 years) created Minions Are Silly: "I just like how silly minions are, so I decided to make film about them," said Ayaan.
Evin Sayakkarage (11 years) created Humanity: "My idea for this film was about people going somewhere unexpected and deciding to do something to help," Evin said.
Asha and Isha Kancharla (Twins, 9 years) together created Helping Deaf People. Asha and Isha were inspired by their aunt who is hearing impaired and created a film about the importance of learning Auslan. They too are now learning Auslan.
Wrigh Grover (8 years) created Sustainable Practices For All. Wrigh said his inspiration came from seeing rubbish on the streets and in the park.
The award-winning young animators' entries can be found on Council's YouTube channel.