2022 Australia Day Nominations
Nominations for the Greater Dandenong Australia Day Awards are now open. Do you know an exceptional individual or group who does outstanding work that makes a positive impact to the Greater Dandenong Community?
Each year, Council seeks nominations to recognise and reward these wonderful individuals in areas such as community service, education, community engagement, the environment, civic participation, the arts and sports.
Greater Dandenong Award Categories include:
Citizen of the Year
Young Leader of the Year
Volunteer of the Year
Sportsperson of the Year
Corporate Citizen of the Year
Community Group of the Year
Sustainability Award
Living Treasure Award
There are two ways you can submit your nomination:
Print and complete hard copy Nomination Form
or
Complete online Nomination Form
Nominations are open until Sunday 24 October.
For further information contact Festivals and Events on 8571 1000 or email austday@cgd.vic.gov.au.
Tips for completing your nomination form
Writing an award nomination can take time, but if someone is doing something inspiring or selfless for others, they're worth taking the time to nominate. Remember you can save your nomination online and come back to it.
Below are some tips for writing a nomination that will stand out.
Start with the important things
Tell us why the person you're nominating should be considered for the Award.
Give us a clear and specific statement that really tells us their achievements.
Ask yourself (and others):
What has your nominee done that stands out?
What has the nominee accomplished that goes above and beyond for the people around them?
What special skills or talents have they employed?
How has the nominee made an impact and changed the city we live in?
What is motivating you to nominate this person?
Factual information
Don't just tell us their story you must use real facts and examples of when your nominee was an inspiring role model.
If you have evidence such as newspaper articles or photos you may like to attach them.
Quality over quantity
It's great that your nominee may have a long list of achievements but tell us about the most important and relevant ones. Keep your sentences short and concise and avoid repeating yourself. We don't want a job description or work history.
Follow the selection criteria
Make sure you stick to the selection criteria. The panel is looking for outstanding individuals who meet the criteria of the specific award. Your nominee is an amazing person who undoubtably has achieved many amazing things, but make sure its relevant to the award you nominated them for.
Don't forget referees
Don't forget to give us the details of people who can verify what you're telling us about your nominee. Someone who knows what your nominee's achievements are and can give us more information if we need it.
Eligibility
Make sure to check the eligibility of the person you are nominating. Some categories are only open to residents of the City of Greater Dandenong, while others are open to anyone who is making a difference within the city.
Award categories and criteria
Citizen of the Year

The premier Australia Day Award
(Open to residents and must be over 16 years of age)

Demonstrated long term commitment to voluntary or philanthropic work in the community and made positive contributions to enrich the lives of others.

Young Leader of the Year

(Open to residents only)

Aged 16-30 years on 26 January in the year of the awards.
Demonstrated leadership and is a positive role model.

Volunteer of the Year

An award for an individual

(Open to residents only)

Demonstrated commitment in caring for the community and outstanding and consistent voluntary contribution to a group, activity or community.

Corporate Citizen of the Year

(Open to residents or non-residents)

An individual who has made a significant contribution to the community through their business or corporate position in Greater Dandenong.

Community Group of the Year

(Open to residents or non-residents)

A group whose outstanding initiatives demonstrate innovation and community capacity building.
Actively engages with 'hard to reach' populations and promotes harmony across cultures

Sportsperson of the Year

Must be a member of a Greater Dandenong sports club

(Open to residents or non-residents)

For excellence and leadership on and off the sports field.
Inspires participation and involvement across the community.

Sustainability Award

An award for an individual or Greater Dandenong group doing sustainabilty work within Greater Dandenong

(Open to residents or non-residents)

Initiatives that contribute to making Greater Dandenong a more sustainable place to live, work and play.

Living Treasure Awards

A lifetime achievement award

(Open to residents only)

An individual that has had a lasting impact on the quality of life for the community.

(Nominees for other Australia Day Award categories can also be nominated for a Living Treasure Award)
Selection procedures
Selection panel
All nominations will be reviewed by the Australia Day Awards Assessment Panel. The panel consists of both Councillor and community representatives.
The Australia Day Awards Assessment Panel reserves the right to give multiple awards in a category or not to give an award if no suitable candidate has been nominated.
Withdrawal of an Award
Greater Dandenong City Council reserves the right to withdraw an award if further information on a recipient's conduct draws the Greater Dandenong Australia Day Awards into disrepute.
Thank you to nominators
Thank you for providing Council with your nomination for the 2022 Australia Day Awards.
We appreciate you notifying us of those who are going above and beyond to support and create opportunities for others and provide leadership in the Greater Dandenong community.
The final Australia Day Awardees will be publicly announced on the 26 January 2022 at the Australia Day Awards ceremony.
Due to the confidential nature of these announcements, nominators will not be advised of the winners prior to this ceremony.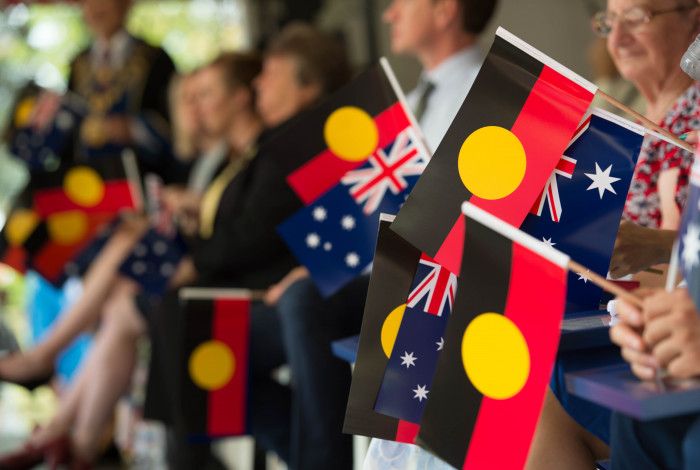 The Australia Day Awards recognise community members who enrich the lives of others.