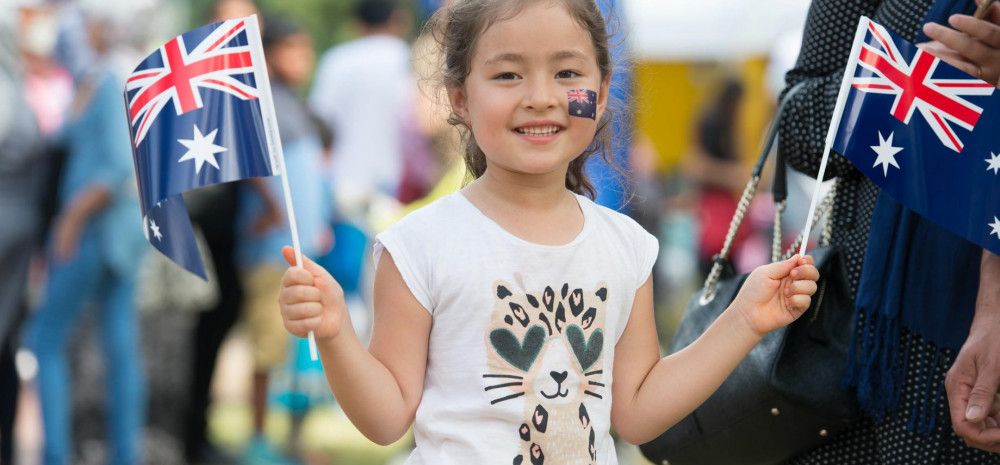 Citizen of the Year
Selba Luka established Afri-Aus Care Inc in 2015 to care for youth at risk and their families who are primarily of African background, and especially those who suffer from unresolved trauma or the challenges of adapting to Australian society. She has also worked tirelessly to improve life outcomes for the community
Young Leader of the Year (joint winners)
Amy Chu is a volunteer with Red Cross and has been volunteering with the City of Greater Dandenong for almost four years. She has been a participant and mentor in a number of programs with Youth and Family Services, and never misses an opportunity to contribute to the development of the community.
From a young age Asmaa Mannasaheb established herself as a dedicated and enthusiastic volunteer who is always willing to work towards the improvement of her community and supporting those around her. She has volunteered with Greater Dandenong Youth and Family Services as well as other organisations, including initiatives to support the Muslim community, and was recently selected to deliver an inspirational speech to VCE students.
Corporate Citizen of the Year
Nirad Shah is a catalyst and driver of the annual charity event Take a Swing for Charity Golf day run in partnership with Council and local industry. His family-owned business, KPJ Australia has supported the event as a sponsor since its inception 11 years ago, and Nirad has also raised an additional several hundred thousand dollars in that time.
Community Group of the Year
Founded in 1952, the 2nd Springvale Scout Group has a long and proud history of serving the community. Over the past few years participation has increased substantially and today the group has more than 100 youth members aged 5-25. During COVID-19 restrictions the various groups continued to meet virtually on a weekly basis.
Volunteer of the Year
Scout Leader Sue Glenn has been an active volunteer in the movement for 36 years. She has been a leader across many levels and often held multiple positions at the same time. She has also assisted with many camps, hosting children locally and at a regional, state and national level. A special commendation was also given to young student Raena Umeza who donated more than 130 handmade masks to the Asylum Seeker Resource Centre in Dandenong for distribution to students of refugee families.
Sportsperson of the Year
Cheryl Chambers was appointed coach of the Southside Flyers basketball team in July 2019 and in their first year in the WNBL she led them to the top of the table and into the grand final series. Cheryl is also assistant coach of the Opals, the Australian women's basketball team, who have qualified for the Tokyo Olympics.
Sustainability Award
Karina James' leadership at the Dandenong Day Service helped ensure the continuation of programs supporting vulnerable residents with intellectual and physical disabilities. Along with her team, she has been able to reduce isolation and continue to build skills and confidence for her clients.
Living Treasures
Roz Blades has been a long serving Councillor and several time Mayor for the City of Greater Dandenong (and the former City of Springvale). Since arriving in Australia in the 1970s she has been a strong community advocate and has worked as a volunteer for many organisations, fighting for human rights for all.
Teresa Rechichi has an exceptional ability to bring people together. She is a tireless advocate for the underprivileged and displays a strong determination in her goal to assist people less fortunate.
Philip Faulks is an internationally renowned artist and the former chair of the City of Greater Dandenong's Public Art Advisory Committee. He has worked as a TAFE teacher for almost three decades and has forged meaningful cultural benefits throughout the south east metropolitan region.
Youhorn Chea created history as the first Cambodian-born Councillor to be elected in Australia and in 2001 he was sworn in as Greater Dandenong's first Asian mayor. Youhorn has acted as a champion for diversity, helping to deliver better outcomes for all, and played a key role in the development of Council's People Seeking Asylum and Refugee Action Plan.