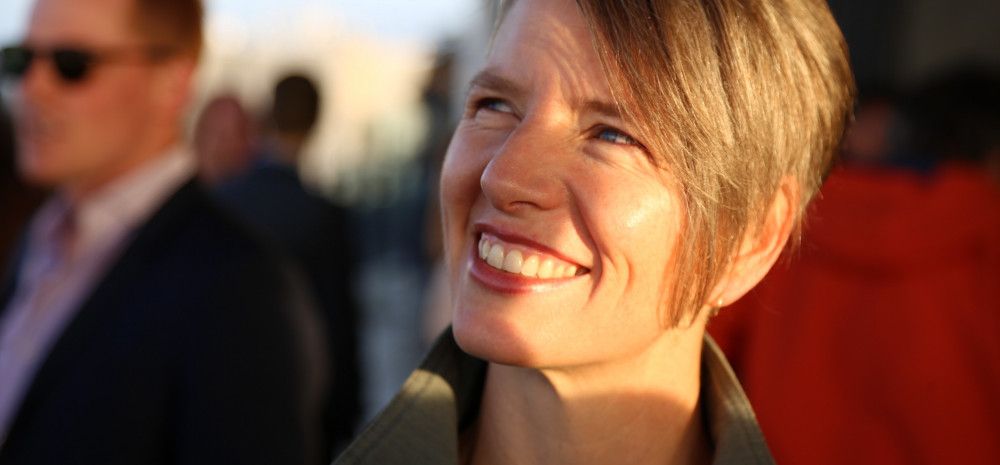 Clothes swaps, zero-waste cooking classes and a workshop on how to build a bee hotel are all part of this month's Forever Fest – a festival to celebrate and educate on sustainability and fighting climate change.
Forever Fest will run from 22-30 May with a range of elements to suit all age groups and interests, with a mix of onsite and online delivery.
Mars One Astronaut Candidate Dianne McGrath is the ambassador for the festival, with key speakers including Jodi Boylan (Executive Producer of ABC's program War on Waste), celebrity chef Alice Zaslavksy, Charlotte Connell (Founder of the Sustainability Collective) and Barney Swan (Founder of ClimateForce).
Mr Swan will make a tangible contribution to Australian ecosystems by planting 100 trees in the Daintree each day of the festival. The 900 trees encourage a net positive culture, protect biodiversity, reduce run off to the Great Barrier Reef and create rural resilience.
Mayor Angela Long said the festival will provide thought-provoking content and easy tips on how the community can make a difference.
"Each day will focus on the eight themes of our Climate Emergency Strategy, which was prepared in response to Council's declaration of a Climate Emergency in January 2020," Cr Long said.
The festival will launch at Springvale Community Hub on May 22 at 9am, with free activities available throughout the day.
"We'll be running a Plastic Free CGD party, with 200 keep cups and other giveaways up for grabs on the day. We're encouraging people to bring along their pre-loved clothes for a swap market, we'll have a smoothie bike on-site, waste-free cooking classes, tree planting and many other wonderful initiatives for the community to get involved in," Cr Long said.
Council's Climate Change Emergency Strategy and Action Plan 2020-30 helps guide the City of Greater Dandenong to become a resilient, net zero carbon emission city with an active community prepared for the challenges of a changing climate.
Cr Long said this event is an important part of the strategy's aim to engage the community to be part of the solution.
"Climate change is here, and its impacts are already affecting our environment, our society and our economy. Global efforts to tackle climate change are increasing, but there are many ways we can all make a difference. With climate change already impacting our day to day lives, we need stronger action, urgently."
"If we can help our community take small steps to live more sustainably, then we can collectively make a big difference for future generations."