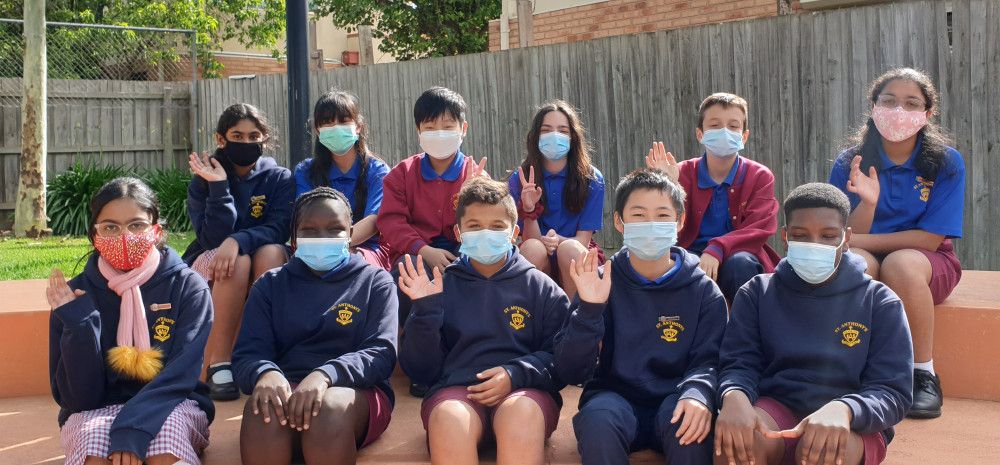 The City of Greater Dandenong is hosting an online Children's Forum today to acknowledge and celebrate its commitment as a child friendly city.
Impressive 2021 Junior Mayor, Murray Congues, a Year 6 student from St Mary's Primary School, is the event's MC and will facilitate a question and answer session with Mayor Jim Memeti on behalf of the Council's Children's Advisory Group.
Asmaa Mannasaheb, Australia Day Awards Young Leader of the Year (joint winner) 2021, is a guest speaker and will share how she carved out her own unique social media presence on YouTube over the past 12-18 months.
Council staff from the Arts, Transport, Festival and Events, Libraries, Sustainability and Strategic Design, and Sustainability and Place Making teams are running workshops on their future projects to hear what our local children think of their work.
Mayor Jim Memeti said at a time when children have been feeling isolated and disconnected during the pandemic, today's online Children's Forum provides an opportunity for children to socially connect.
"Council is committed to realising the vision of our Children's Plan 2021-26, for children from 0-13 years and their families to be valued, celebrated, respected and supported to reach their full potential," said the Mayor.
Junior Mayor Murray Congues said his role means a lot as he can help Council make decisions that are more child oriented.
"What I am interested in is for the children of Greater Dandenong to live in a child safe city that promotes safe parks and walkways and gives families support when needed. Children have many ideas to improve the city; a child friendly city is where children's opinions are valued," said Murray.
Have your say
Council is also working in partnership with Monash University and VicHealth to ask children how they would like to make their community a healthier place to live.
Children are asked to complete a short survey and quick online audit (with the permission of their parent, teacher or carer), for the chance to go into the draw to win one of three great prizes before 12 December.
Participate in the survey and enter the competition.