Council Advocacy Topics
Council is currently campaigning on a number of issues/topics.
Advocacy Items
Description
Further Information
40 km/Hour Zone along Menzies Avenue, Dandenong North
Due to concerns by residents regarding pedestrian safety on Menzies Avenue near the shops, it was resolved that Council would advocate for a 40 km/hr speed limit from O'Malley Crescent to Hughes Crescent. 
Afghanistan Advocacy
At its meeting on 27 September 2021 Council endorsed a notice of motion in support of a range of advocacy measures for the Afghanistan community. These included advocacy for the evacuation of people at risk in Afghanistan, increasing aid, and offering additional resettlement places, plus others. See the full details in the minutes.
African Community 
At its meeting on 12 February 2018 Council endorsed a notice of motion in support of the Greater Dandenong African Community. This included recognition that residents of African background are valued and respected; encouraging others to refrain from language that leads to fear and division; to promote participation in advisory committees; writing to state and federal MPs about this position and issuing a media release. 

Read Council Minutes, 12 February 2018 - 24.90MB

Read Council's letter to Julian Hill, Federal Member for Bruce - 6.15MB

Read Council's letter to Hon Bruce Atkinson, MLC for Eastern Metropolitan - 13.35MB

Asylum Seeker and Refugees
Council supports and advocates on behalf of refugees and asylum seekers to help achieve a healthy, active and safe life in this community through the Refugee and Asylum Seeker Statement, the Joint Statement on Asylum Seekers Living in the Community, the formation of the Asylum Seeker and Refugee Advisory Committee and development of the Asylum Seeker and Refugee Action Plan.

In June 2017 Council advocated for increased support for asylum seekers facing consequences of the lodge or leave announcement.

  In March 2018, Council advocated for an extension to the Notice of Intention to Consider Cancellation for refugees holding permanent visas from 14 day response time to at least 28 days.

Council is advocating against recent federal government changes to the eligibility criteria for the Status Resolution Support Services (SRSS) for people seeking asylum.

Australian Citizenship Legislation Amendment 
Council opposed changes in the Australian Citizenship Legislation Amendment, in particular the changes to residency requirements and the English language test. See council meeting minutes from 10 July 2017 for details. 
Business manufacturing and the auto industry
Funding for further pilot programs to assist 'financially distressed' companies facing closure as a result of the auto industry demise.
Chandler Road 
Council is working with VicRoads in order to identify a solution and develop plans for the intersection of Chandler and Cheltenham roads. There is currently a number of concerns associated with the area including safety, congestion, road maintenance and dust. 

Read Council Minutes, 29 January 2019 (Councillors' Questions page 15773) - 50.37MB

Chapel Road Intersection 
Council is seeking an urgent review of the intersection of Chapel Road and the Dandenong Bypass, including light signals and the possibility of red light and speed cameras.
Charitable Purpose Bill 
At the Council meeting on 12 February 2018, Greater Dandenong City Council publicly renewed its commitment as a community who welcomes all. In response to the Victorian Parliament's Charitable Purpose Bill 2017 Council agreed to write letters to parliamentary members opposing the proposed changes to the Act. These changes would exclude the advancement of religion as a charitable purpose. 

Read Council Minutes, 12 February 2018 - 24.9MB

Read Council's letter to Ms Fiona Patten, MLC for Northern Metropolitan - 39.78MB

Climate Emergency
On Tuesday 28 January 2020, Greater Dandenong Council voted unanimously on a Notice of Motion to declare a 'Climate and Ecological Emergency'. This includes advocacy to State and Federal Governments to also declare a climate emergency and take action to mitigate.
Dandenong Bypass Sound Barrier 
Council has written to the State Government regarding the urgent need for a sound barrier for residents between Chandler and Perry roads, Keysborough, and is supporting the Keysborough South Action Group's advocacy on this issue.

Read Council Minutes, 23 October 2017 - 19.09MB

Read Council's letter to Hon Luke Donnellan, Minister for Roads and Road Safety - 453.32KB

Read Council's letter to Hon Martin Pakula, State Member for Keysborough - 453.76KB

Read Council's letter to Mr Aidan McGann, Regional Director, VicRoads - 450.55KB

Dandenong South Inland Port
Council is supporting the seeking of funding for this project which will connect to the Port of Melbourne, reducing travelling distances, fuel use, carbon emissions and creating local jobs.
Drug and Alcohol Misuse
Council is focussed on harm minimisation techniques, and seeks collaboration across all levels of government to identify, monitor and manage alcohol related harms; and seeks funding for initiatives to address the impacts of alcohol. 
Education and employment - improving outcomes for young people
The need to address opportunities for young people in CGD, via improved pathways, new local jobs, VET funding, and social enterprise initiatives.
Emerson School Crossing 
Over the last decade Council, Victoria Police and the Emerson School community have been lobbying the State Government to install a school crossing on Heatherton Road in Dandenong. The risk taking behaviour of students attempting to cross between the school's two campuses has now reached a critical level and urgent action is required to address this serious community safety issue.

Council has written to Minister for Roads, Road Safety and TAC Jaala Pulford MLC calling for urgent action.

Family violence  
On 22 February 2021 the State Minster for Prevention of Family Violence, Gabrielle Williams, announced that the Southern Melbourne Orange Door will be based in Dandenong and is scheduled to be in full operation by later this year. As part of a State-wide network of service hubs, the Southern Melbourne Orange Door will include specialist workers in the fields of family violence, child and family support, Aboriginal services, and men's behavior change, to provide crisis assistance, safety planning, counselling and other services to residents. This network will provide residents in Dandenong with critical family violence support services under the one roof, and will further support existing Family Support Services already delivered through Council's Youth and Family Services team. In addition to providing services to residents of Greater Dandenong, it will feature access points in Casey and Cardinia.

Read about Family Violence Support Services and Organisations

Gambling reform
The City of Greater Dandenong has the second highest concentration of gaming machines in metropolitan Melbourne, and annual losses are near the top for the state. Council is seeking the introduction of $1 bet limits on all EGMs; the prohibition of EFTPOS facilities in gaming venues; the introduction of compulsory pre-commitment; increased financial support for programs that prevent harms associated with problem gambling; and a better mechanism for planning decisions on EGMs that allows for community input.

In July 2017 Council committed to considering options for better engagement with community organisations, clubs, schools and churches to further advocate for gambling reform.

Letter to State Government: Proposal to consider the introduction of 'cashless gambling' to Victoria - 465.43KB

Letter to State Government: Gambling Regulation Amendment Bill 2017 - 565.05KB

Homelessness 

Everybody's Home Campaign

Greater Dandenong Council has signed onto the Everybody's Home Campaign. This is a campaign to advocate to the Australian and Victorian Governments for a better and fairer housing system for everyone.

The Campaign makes the following five recommendations to be adopted by the Australian Government through an amendment to existing laws or by enacting new laws:

1. Support first home buyers by resetting the tax-system around housing.

2. Develop a National Housing Strategy to meet the shortfall of 500,000 social and affordable rental homes.

3. Establish a better deal for renters through abolition of the 'no grounds' evictions clause and unfair rent rises.

4. Provide immediate relief for Australians in chronic rental stress through increase in Commonwealth Rent Assistance.

5. Establish a plan to end homelessness by 2030. 

Visit website

https://everybodyshome.com.au/
Increased police resources 
Council has called on the State Government to provide increased police resources to the City of Greater Dandenong Police Service Area to help combat increasing crime rates, including resources to address the rising problems of drug crime, addiction and access to rehabilitation beds for ice addicts.
I Love Kinder Campaign 
The City of Greater Dandenong has signed on to the I Love Kinder Campaign. The campaign is calling on the Australian Government to commit to recurrent kindergarten funding. As it stands the Australian Government has only committed to providing five hours of a week of four-year-old kindergarten for every child until the end of 2019. The Victorian Government currently funds an additional 10 hours a week. The I Love Kinder campaign is supported by the Municipal Association of Victoria and a number of other Council's across Victoria are part of the campaign.

Council also committed to advocating for the restoration of the National Quality Agenda National Partnership Agreement.

Read more information on the campaign at

International Airport
Council has written to both state and federal members in support of a third international airport being situated in Melbourne's south east, and requesting it be given consideration as a priority project. See a copy of the letter sent. 

Read letter from Council supporting a third international airport - 9.10MB

Internet and Mobile Telecommunications Issues
At the 12 September 2016 meeting Council resolved to advocate for improved internet choice and performance as well as mobile reception, particularly in the new estates within Dandenong and Keysborough. Council is seeking support from local members of Parliament, relevant telecommunications authorities and providers asking for support to improve internet choice and performance.

Read Council Minutes, 12 September 2016 - 24.54MB

Residents who wish to complain about the lack of performance with their internet may contact:

Telecommunications providers:

Telstra, Ph.1800 499 458

Optus, Ph. 1800 780 219

Members of Parliament: Julian Hill, Member for Bruce

 Ph. 9547 1444

Anthony Byrne, Member for Holt

  Ph. 9796 7533

Clare O'Neil, Member for Hotham,

 Ph. 9545 6211

Landfill Levy Funding Allocation 
Greater Dandenong Council supports the Metropolitan Local Government Waste Forum actions to ensure the State Government uses funds from the Municipal and Industrial Landfill levy for the introduction of innovative and sustainable waste management solutions, as was its original purpose. 
Libraries Change Lives 
Council supports the Victorian public libraries' initiative, Libraries Change Lives. This initiative aims to increase awareness of the work public libraries do to support communities. With a growing Victorian population to service, the campaign also advocates for a boost in State Government public library operations, infrastructure and early years program funding.

Read more information at

Lyndhurst Landfill
For many years Council has been advocating for the earliest possible closure of the Lyndhurst Landfill. These efforts are ongoing.
Making Rent Fair Campaign 
In June 2017 council resolved to support the State Government's 'Making Rent Fair' campaign through a letter to the Minister for Consumer Affairs and a media release. 

Read Media Release, Greater Dandenong supports the Make Renting Fair Campaign - 72.35KB

Maralinga Primary School 
Council has asked the State Government to retain the site of the former Maralinga Primary School for future education needs in the area in the absence of any clear strategic intentions for the site.  
Material aid for the community's most vulnerable 
The City of Greater Dandenong is one of the most disadvantaged municipalities in Victoria, so ongoing efforts are focussed on additional resources for local services, material aid and support for volunteer services. 
Maternal and Child Health Services
Council is advocating to the State Government outlining the increasing complexity and demand for MCH services across the city and seeking their action; as well as forming a working group to address these issues. The working group will build a strong business case to articulate what the issues are before reporting back to the community. 
Public transport 
Ongoing improvements throughout Greater Dandenong, in particular increased bus services to Keysborough South and Dandenong South's industrial area.

Read further information about Public Transport and the Public Transport Advocacy Statement

View YouTube video of Cr Roz Blades on efforts to lobby for better public transport in Dandenong South

Raise the Rate Campaign 
Greater Dandenong Council has signed on to the Raise the Rate campaign. Managed by the Australian Council of Social Service (ACOSS), the goal of the Raise the Rate campaign is for the Federal Government to immediately lift the single rate of Newstart, Youth Allowance and other related payments by at least $75 per week, and index allowances to wages. Currently, these payments are too low to help people get through tough times and into suitable employment. The rate of Newstart has not been increased for 25 years, while the cost of living, especially housing, has gone through the roof.

Greater Dandenong Council Mayor Cr Roz Blades has also written to the Hon Stuart Robert, Minister of Government Services advocating for the increase to the Newstart, Youth Allowance and other related payments.

For more information on this campaign visit the Raise the Rate website

Rate capping 
Council continues to advocate for a fair rate capping system, imposed by the State Government in 2016-17. 

Read Council Minutes, 24 August 2015 - 20.41MB

Regulation of shisha under the Tobacco Act 
Council is investigating and will consider options for regulation of shisha under the Tobacco Act if deemed relevant.
Rooming House Regulations 
Greater Dandenong Council will write to the State Government requesting a review of various legislations applying to the development and management of rooming houses and similar accommodation types, with a view to determining opportunities for improvement.
Rubbish dumping 
Seeking a statewide approach to tackling this issue through a media advertising campaign; establishment of local transfer stations; and introducing harsher penalties to deter rubbish dumping.  

Read Council Minutes, 23 May 2016 - 23.68MB

Social Cohesion and Radicalisation
 Violent extremism, youth radicalization and racism jeopardise community harmony and social cohesion and we are seeking an increase in police levels, funding for infrastructure and prevention programs.
Soft Plastics Pollution 
Council has committed to develop a policy and guidelines on the use of single-use plastic bags, straws, balloons and other soft plastic packaging with the aim of reducing soft plastics pollution; and will support the State Government to ban use of such plastics.
Springvale Station North-East Quadrant 
Council will advocate to State and Federal governments seeking funding to address current and expected future traffic issues in the Springvale Railway Station north-east quadrant. 
Support for the Racial Discrimination Act 
The Greater Dandenong Mayor has written to all local Federal MPs and the Parliamentary enquiry to advise them of Council's position with regard to acknowledgement of the importance of protections afforded by the Australian Racial Discrimination Act.
Stud Road Pedestrian Crossing
At the 23 July 2018 meeting, Councillors resolved to advocate for a safe pedestrian crossing across Stud Road near the Dandenong Stadium by writing to the relevant Minister and local members of Parliament.
 Team 11
The Cities of Greater Dandenong, Casey and the Shire of Cardinia have taken a lead in harnessing the interest in the south east of Melbourne for an A-League / W-League football (soccer) team.
Welcoming Cities Network

Furthering our commitment to inclusion and diversity, the City of Greater Dandenong signed on as a member of Welcoming Cities on Thursday 13 September 2018.

Welcoming Cities is a network of local government areas committed to welcoming and inclusion. It has more than 135 municipalities worldwide, 20 councils nationally and 12 Victorian councils participating.

Keysborough South Prep-12/Secondary School
Council is advocating for a secondary school in the vicinity of the new estates of Keysborough South that would serve residents in that area and the nearby suburbs in Greater Dandenong and the City of Kingston. We have also written to the Minister for Education and the State MP for Keysborough and other local lower house and upper house members of State Parliament and the local Federal member, requesting a secondary school for Keysborough South.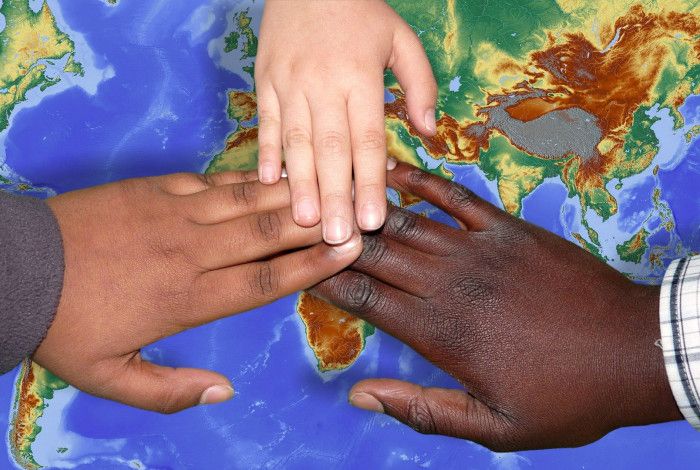 Council takes a leading role in advocating for people seeking asylum.