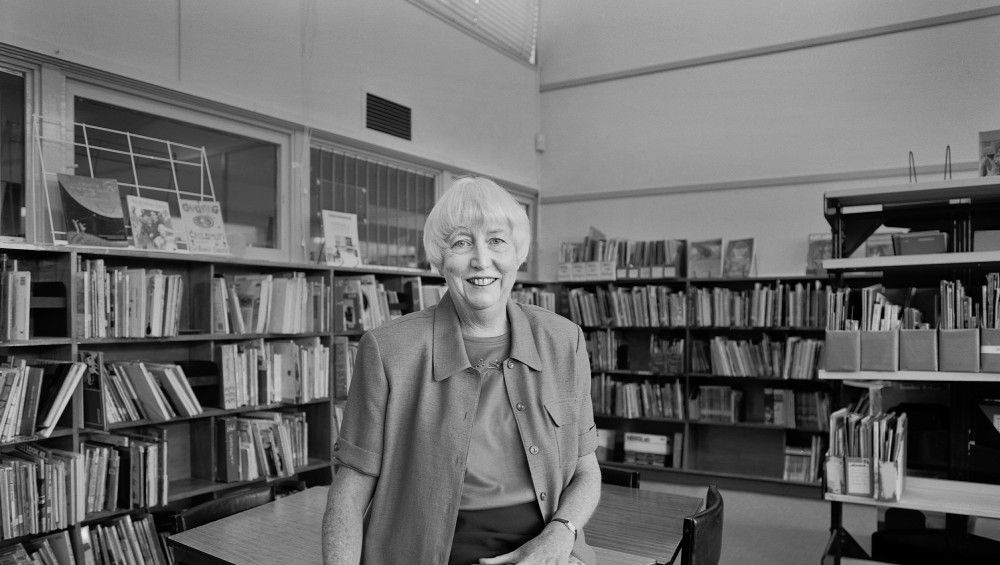 Australia Day Award
Living Treasure
Merle Mitchell has lived within this city for most of her life. Born in Dandenong in 1934, Merle trained as a kindergarten teacher.
Her contribution to the community has been immense, and she became widely known and respected for her achievements at local, state and federal levels, especially as an advocate for the provision of adequate social welfare and advocate for the rights of older people in Aged Care.
In 1961, after four years in Gippsland, Merle and her husband, Eric, settled in the newly developing area of Sandown Park, where services were limited.
This prompted Merle to become an active lobbyist. Early involvements included the planning of kindergarten facilities across the City of Springvale and the establishment of Sandown Park Primary School.
Merle was a member of the steering committee which set up the Springvale Community Aid and Advice Bureau and she has remained committed to it for over twenty-five years.
Through SCAAB, Merle helped many self-help groups like Springvale Indo Chinese Mutual Assistance Association and was delighted in witnessing the personal growth of their members.
Her role was vital in the establishment of many other local facilities, including The Springvale Neighbourhood House and the Family Mediation Centre. As a member of both the Victorian Council of Social Service and the Australian Council of Social Service, Merle's input into the development of state and federal social welfare policies was considerable.
She was part of the team which undertook the restructure of ACOSS in 1985 and served as its President for four years. In retirement, Merle continued as an ACOSS representative and adviser on various government committees.
In 2008, Merle was in the Spirit of Enterprise Project. The project celebrates the history of the Enterprise Migrant Hostel in Springvale which provided accommodation and settlement services to more than 30,000 migrants and refugees from all over the world between 1970 and 1992.

In 1991, Merle was awarded the Member for the Order of Australia (AM).
In 2015, Merle was the recipient of a Community Hall of Fame award as part of the Australia Day Awards.
This award acknowledges the lifetime of achievements of Merle, who has shown outstanding and sustained involvement in community life to help all residents feel welcomed and valued in our community.